Lace Base Application
Minimum 8 weeks Luxury home care
Total save 19%
Type
Details
Photos

KP PRO SOLVENT (4.0 oz Spray) is a 2-in-1 Scalp Cleanser and Sanitizer! Use it for hairpiece adhesive removal and scalp cleansing. Alcohol, oil and grease free formula: The non-flammable solvent is very gentle on the skin with a potent cleaning power. Time and Cost Effective: The solvent has excellent lifting power to remove the adhesive from the hair system. Since it is oil free, there is little to clean up after using the product.

Hold Time 1-3 Weeks Top seller in the permanent wear line. Is famous for its dull finish. A must have for any shop owner.

A transparent tape, typically used in conjunction with the red-liner tape. We highly recommend placing the REDLINER tape onto the actual hairpiece, then lay the blue liner tape over the redliner. This method can last two weeks.

Blue Liner is a quality grade toupee tape that may be used for bonding a hairpiece or wig to polyurathane tape-tabs and scalp. It does not stick to monofilament.

12 yards roll, 3/4" Width

Duo-Tac Thin was designed for easy cleanup. It is a fusion of Red Liner Tape and Lace Front Blue. Lace Front goes to the unit for a dull, non-shiny look. Red Liner Tape goes to the skin for easy cleanup. So it's the best of two tapes, combined in one.

Preserves Color Treated Hair

Protects and Fortifies hair from root to tip

Consists of Argan Oil, Jasmine and Sandalwood

Deep Moisturizing, Paraben-free Conditioner, specialized for Dry and Damaged locks

Formulated with Argan Oil, Yland-Ylang and Palmarosa

This leave in spray is a professional grade hair replacement product formulated for everyday use.

Your hair replacement unit is an investment, so why not protect it with the best hair care products available. Once Pro Series Leave In Conditioner is used in conjunction with the other Pro Series products, you will ensure complete protection from the strains of everyday wear & tear, ensuring your hair stays healthy and strong.

It lasts for upwards of two weeks in hot and humid environments.

It's tough to keep a lasting hair system bond when you've got oily skin. Walker's THICK has got you covered. Your bond will stay strong no matter how sweaty you get, whatever kind of skin you're working with. It's even great for water sports.

That's all pretty impressive, but Scalp Protector THICK does even more than improve your bond: Its main job is to form a barrier to protect your skin from harsh tapes and glues.

Caution: Flammable Do not put near open flame. External use only. Keep away from children. Do not store above 120 degrees. Tighten cap promptly after use.

Ingredients

Isopropyl Alcohol, Methacrylate film former, Dimethylphthalate.

Fast Acting Hair Adhesive Remover
Non-oily

Fast Acting Non-oily Reduce the chance of damaging lace or mesh frontals by releasing the adhesive or tape from the hair system. Used properly, most of the adhesive residue will remain on the client's scalp, not on the hair system.

Lace Release is non-oily.

The formula helps to cleanse the scalp, clear away dead skin cells and promote healthy hair follicle growth.
For hairpieces below, replace tape in 7-14 days interval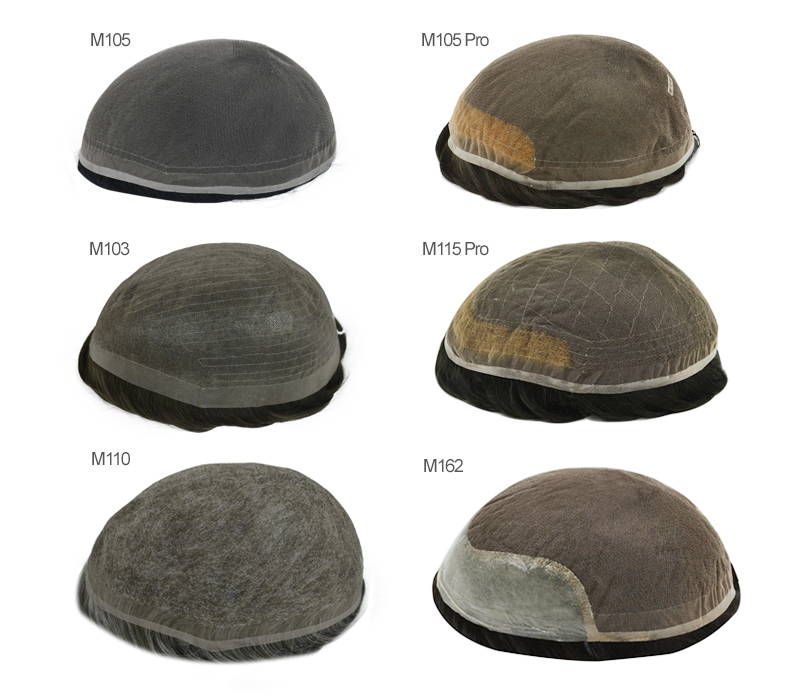 Return Policy: Stock Hairpieces
You have 15 days from the date of purchase to return your untouched hairpiece for a full refund, minus the shipment paid.
A restocking charge of $15.00 or more per item will be automatic applied if the returned item is not in its original condition and packaging.
If you have selected a final sale option, such as base cut, hair styling, bleached knots, perm, or any service that alters the hairpiece permanently, the hairpiece can no longer be returned or exchanged.
Any special requirements need to be addressed at the time of the order being placed.
Return Policy: Hair Extensions
Returns accepted within 2 weeks of ordering, they must be in their original condition and packaging.
After 2 weeks an 80% credit of the value will be added to your account towards future orders.
Large returns are subject to a handling fee.
No returns after 3 months of ordering.
Return Policy: Supplies
All supplies are final sale and cannot be returned or exchanged under any circumstances. This policy is strictly enforced.
Overstock and Final Sales Items:
All items located in the overstock and clearance category are final sale, no return, no exchange, no refund.
All online services items including base cuts, haircuts, perms, bleached knots, and coloring are all final sale. There is no return, no refund and no warranty once the hairpiece has been permanently altered.
Click here for more detail