Type
Details

Mono lace top with PU coating perimeter, Front Underknot

Women's hairpiece specially designed reinforced stich line every 1/2" make downsize easiere at the back, fit for almost any size.

Great choice for salon owners.

7"x9" but can be cut down to much smaller size like 5.5"x6".

High quality remy human hair

Straight or sligtly wavy. Easy to be permed wavy on site by hairsylist

4 clips sewed on each corners (Clips not included)

In stock: same day or next day ship out. If color not available, 4 weeks. Special order 6-7 week.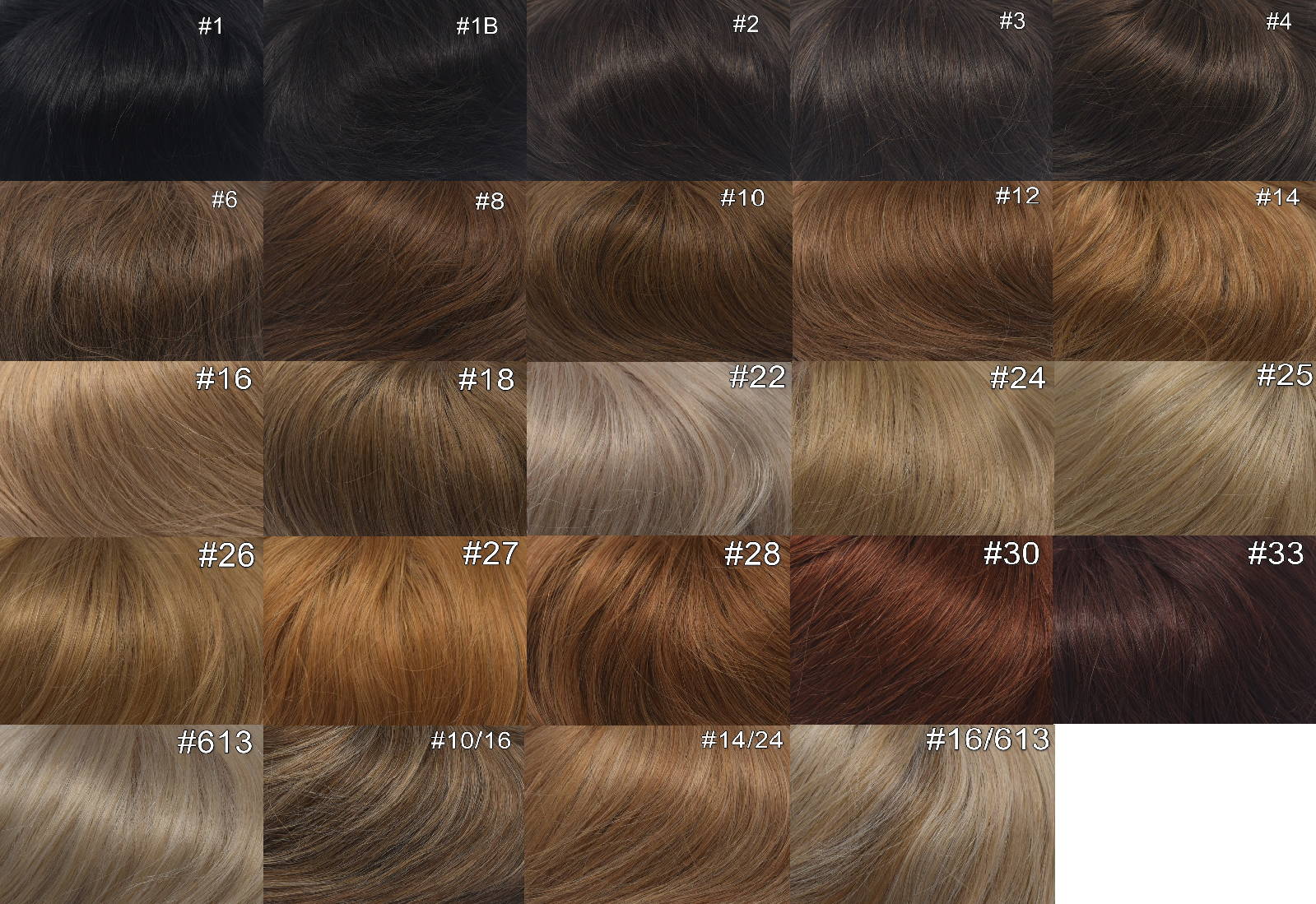 Return Policy: Stock Hairpieces
You have 15 days from the date of purchase to return your untouched hairpiece for a full refund, minus the shipment paid.
A restocking charge of $15.00 or more per item will be automatic applied if the returned item is not in its original condition and packaging.
If you have selected a final sale option, such as base cut, hair styling, bleached knots, perm, or any service that alters the hairpiece permanently, the hairpiece can no longer be returned or exchanged.
Any special requirements need to be addressed at the time of the order being placed.
Return Policy: Hair Extensions
Returns accepted within 2 weeks of ordering, they must be in their original condition and packaging.
After 2 weeks an 80% credit of the value will be added to your account towards future orders.
Large returns are subject to a handling fee.
No returns after 3 months of ordering.
Return Policy: Supplies
All supplies are final sale and cannot be returned or exchanged under any circumstances. This policy is strictly enforced.
custom orders, Overstock and Final Sales Items:
All items located in the custom orders, overstock and clearance category are final sale, no return, no exchange, no refund.
All online services items including base cuts, haircuts, perms, bleached knots, and coloring are all final sale. There is no return, no refund and no warranty once the hairpiece has been permanently altered.
Click here for more detail
14 days after shipment for exchange or Refund within 2 weeks only in ORIGINAL condition 15% restocking charge if hairpiece returned without original condition No exchange or return after 14 days No Warranty