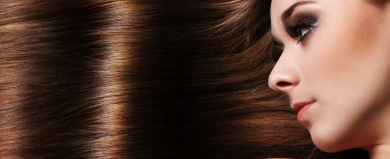 Blog
All Ideas
Men's toupee
Women's topper
Women's wig
Hair Extensions
Supplies
Hair loss knowledge
Editor's Pick
Posts
Men
2023 May 30th
Beat the Heat with the Perfect Hair Systems For Summer
Embrace this Summer's warmth, sunshine, and outdoor activities with confidence and style by switching up your men's hair system to get a refreshed, comfortable, secure and uber-stylish look. As the
Read More
Men
2023 May 25th
Fix Your Receding Hairline With Our Men's Frontal Hairpieces
A receding hairline indicates impending male pattern baldness that could escalate over the coming years. This concern is common among men, affecting their self-confidence and overall appearance. If yo
Read More
Men
2023 May 11th
Choosing the Perfect Toupees to Match Men's Face Shapes
Male pattern baldness or extreme hair loss does not have to be the be-all and end-all of things. Don't let shattered confidence and low self-esteem get you down; there is always a silver lining for th
Read More
Hair Extensions
2023 Apr 21st
How To Apply & Remove I-Tip Hair Extensions Without Damaging Your Hair
Hair extensions are great for adding extra volume and length to your thinning hair. Styling your natural hair with human hair extensions can take your hair game to the next level. You could use them o
Read More
Women's topper
2023 Apr 14th
Choose The Perfect Color For Your Hair Topper Like A Pro!
Did you find the right match yet? We aren't talking about soulmates here. Nu-uh! There is something more important than that - your hair. As if receding hairlines and visible bald patches weren't enou
Read More
Men's toupee
2023 Mar 21st
6 Tips For Swimming With A Hair System
Wearing a hair restoration system does not equate to compromising on your lifestyle. Are you one of the many men and women who are skeptical to use a non surgical hair replacement system because they
Read More
Men's toupee
2023 Mar 15th
Humans of Superhairpieces: A decade of hair loss problems solved in minutes
Hair loss is not the easiest thing to deal with, especially if it is a concern that has been building for over a decade. Meet Aiyaz Mohammed, a Limo driver in Canada, who has been dealing with drastic
Read More
Hair Extensions
2023 Mar 14th
G-wefts: Our latest luxury hair extensions
The introduction of our latest hair extensions - G-wefts, has raised the bar higher and set a new standard for luxury hair extensions in the industry. In alignment with our continued aim of providi
Read More
Hair Extensions
2023 Feb 6th
DIY Tape-in Hair Extensions for Short Hair
You've been loving and rocking the short hair look but suddenly had a change of heart, craving for some length and volume. Unfortunately, human hair can't just grow to great lengths overnight. Fret
Read More
Hair Extensions
2022 Nov 23rd
What are the most secure types of hair extensions?
If you're wearing hair extensions, the chances are you wanted to add extra volume and length for a particular look or hairstyle, or you wanted to experiment with different colors without going through
Read More
Men's toupee
2022 Nov 18th
Book your hairpiece appointment in the Greater Toronto Area ahead of the holidays!
The holidays are approaching quickly and just like all your favourite restaurants, events, and getaways, appointments at Superhairpieces will start to fill up quickly. So, whether it's a Christmas din
Read More
Men's toupee
2022 Nov 17th
Humans of Superhairpieces: Looking years younger with a hairpiece
Meet Harsh. He's an engineer who currently works at Shoppers Drug Mart. During the latter part of his teenage years, he started to notice hair loss which only exacerbated as the years went by. He trie
Read More