Description
EZ Volume 5706 : Premium Remy Human Hair SKU: EV5706
V

ersatile design allows for permanent, semi-permanent or daily wear.

Perfect for adding

hair

volume at top area.
Type
Details

Mono-filament silk with 3/4" polyurethane perimeter. Additional inner layer of superfine silk great for direct skin contact.

1/8" double folded fine weld lace front to hide the poly.

Base size- 5" side to side, 7" front to back

S1, S2, S3, S4, S7, S10, S11, S16, S18

4 clips attached. Clips can be removed for a tape and/or glue application.

In stock: same day or next day ship out. If color not available, 4 weeks. Special order 6-7 week.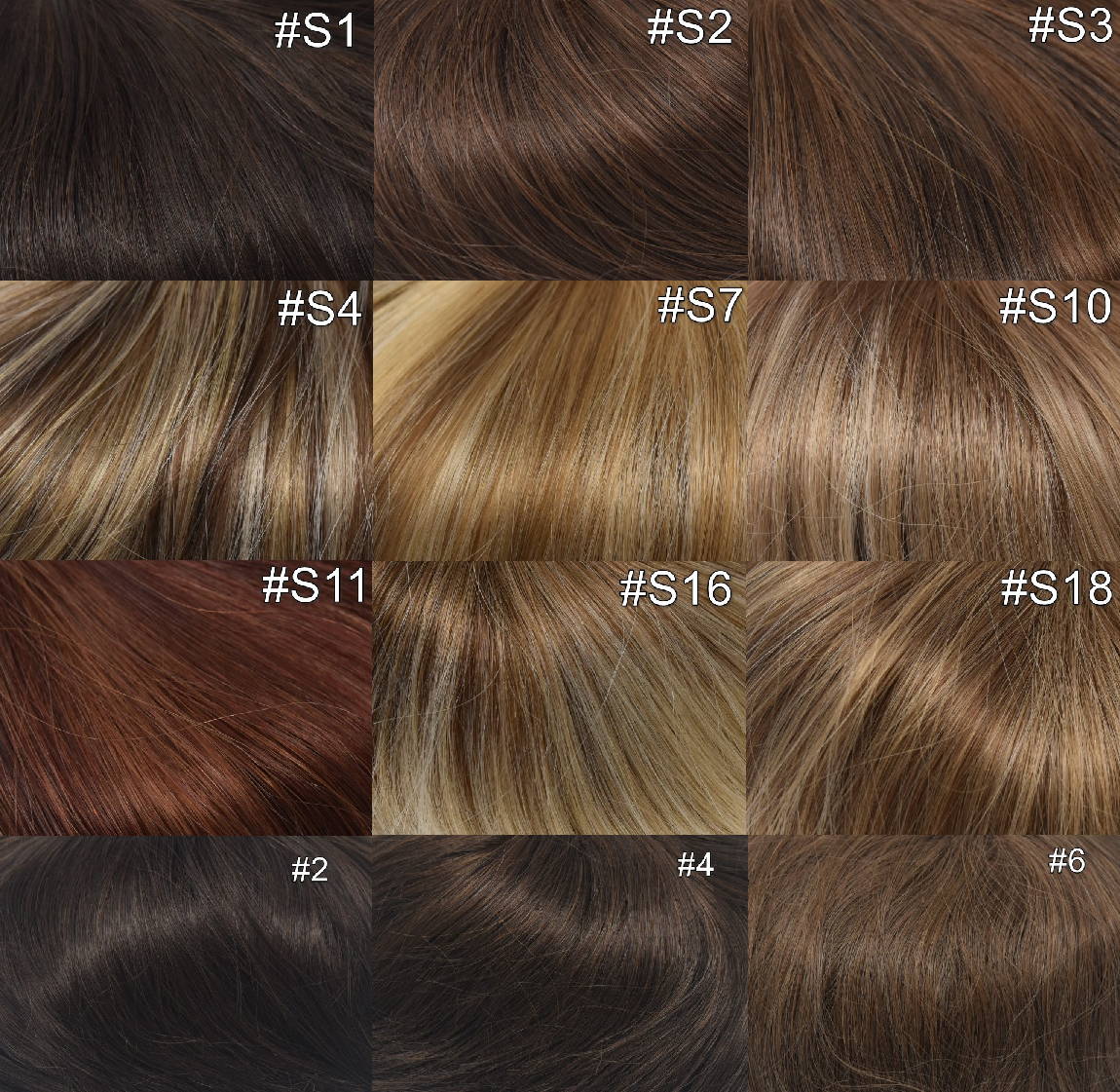 Shipping/Returns Policy
14 days after shipment for exchange or Refund within 2 weeks only in ORIGINAL condition 15% restocking charge if hairpiece returned without original condition No exchange or return after 14 days No Warranty