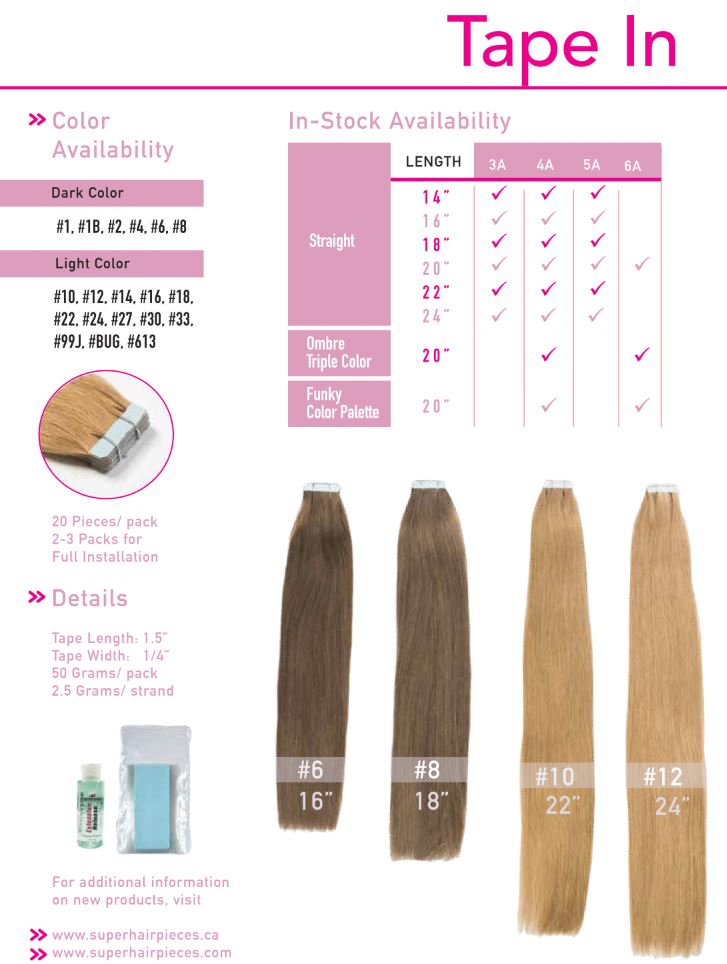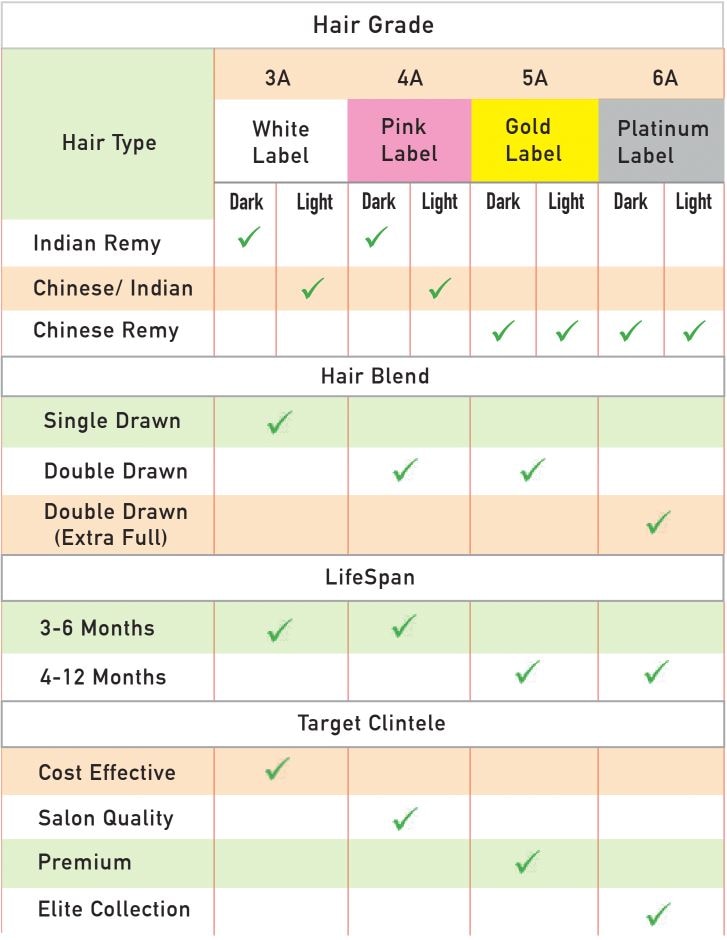 Return Policy: Stock Hairpieces
You have 15 days from the date of purchase to return your untouched hairpiece for a full refund, minus the shipment paid.
A restocking charge of $15.00 or more per item will be automatic applied if the returned item is not in its original condition and packaging.
If you have selected a final sale option, such as base cut, hair styling, bleached knots, perm, or any service that alters the hairpiece permanently, the hairpiece can no longer be returned or exchanged.
Any special requirements need to be addressed at the time of the order being placed.
Return Policy: Hair Extensions
Returns accepted within 2 weeks of ordering, they must be in their original condition and packaging.
After 2 weeks an 80% credit of the value will be added to your account towards future orders.
Large returns are subject to a handling fee.
No returns after 3 months of ordering.
Return Policy: Supplies
All supplies are final sale and cannot be returned or exchanged under any circumstances. This policy is strictly enforced.
custom orders, Overstock and Final Sales Items:
All items located in the custom orders, overstock and clearance category are final sale, no return, no exchange, no refund.
All online services items including base cuts, haircuts, perms, bleached knots, and coloring are all final sale. There is no return, no refund and no warranty once the hairpiece has been permanently altered.
Click here for more detail
Frequently Asked Questions
Each installation lasts 6-8 weeks depending on the speed of the client's hair growth. You need to book your clients to do a re-taping and reinstallation service to move the tape in extension up to the root for the hair again. Depending on the quality of the hair, and the clients wearing and maintenance habits, the tape in extension can be reinstalled 3-6 times. We recommend 3 reinstallations for our 3A/4A hair extensions and 6 reinstallations for our 5A/6A hair extensions. Overall, 3A/4A tape in extensions will last 3-5 months and 5A/6A tape in extensions will last 6-10 months.
The cost of tape extensions depends on 3 factors; the length, quality, and colour. Depending on what length, quality, and colour you select, the price will change.
First, wash and dry your hair so your extensions last longer. Then part your hair at the back and apply the extension right near the scalp where your hair is parted. Take a thin portion of your hair and place it below the extension before applying another extension to sandwich it. Make sure to press the tape in extensions firmly for 10-20 seconds and then you're all set. Repeat the process for others.
Hair extensions tend to tangle so it's important to brush your hair regularly. When you take a shower, apply shampoo right at the roots of your hair extensions and work your way down. Apply conditioner, wash, and dry your hair with a towel carefully. Use a hair dryer to ensure none of your hair extensions are wet.
Tie your hair up so your extensions are in full view. Apply a non-chemical tape glue remover to the extension tape and let it seep for a bit before removing the extension. You can also apply the remover for any leftover residue on your hair. Read More