Posted by Superhairpieces on 2021 Jul 23rd
There is a learning curve when it comes to mastering women's wigs, and it's even possible those who think they are getting used to it are making mistakes without knowing it.
To help you get past this learning curve, Superhairpieces has provided this list of six common wig mistakes beginners make so you can avoid them and get the best out of your hair system!
Read on to make sure you're not making these mistakes.
#1 Wearing the wrong color wig cap or base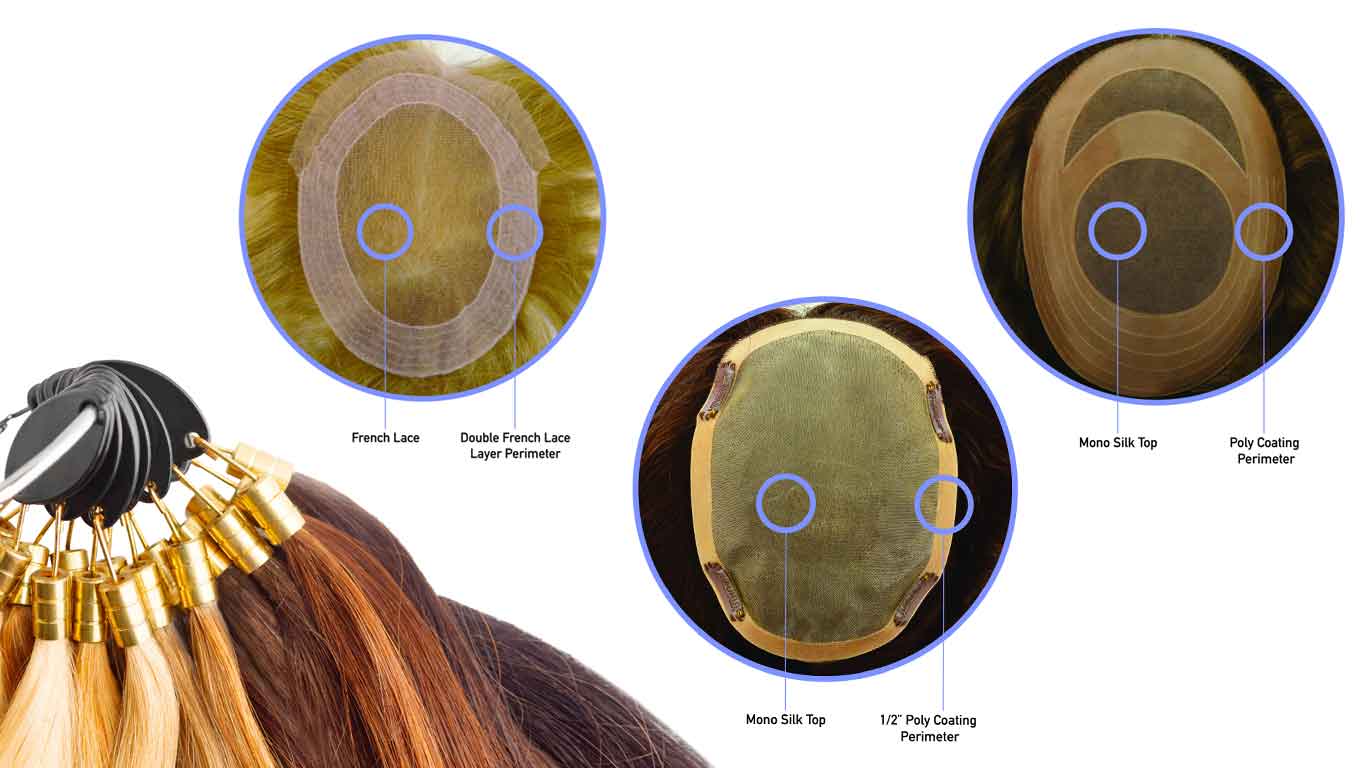 This can be a big blunder on your part, even if you've otherwise installed your human hair wig correctly. That's because the wrong wig cap color — that isn't the same or close to your natural scalp color — will make it very obvious that you're wearing a hair system.
Of course, sometimes you don't need to wear a wig cap along with your wig, but even then, it's important to make sure the base material is the right color as well. For example, those who are tanned but using a pink-colored base, will have an unnatural look on their scalp if their actual scalp color is visible through the wig.
At Superhairpieces, you can select the skin tone of your base with a custom wig order. Base options vary from light pink, light brown and dark brown/black.
#2 Wearing the wrong size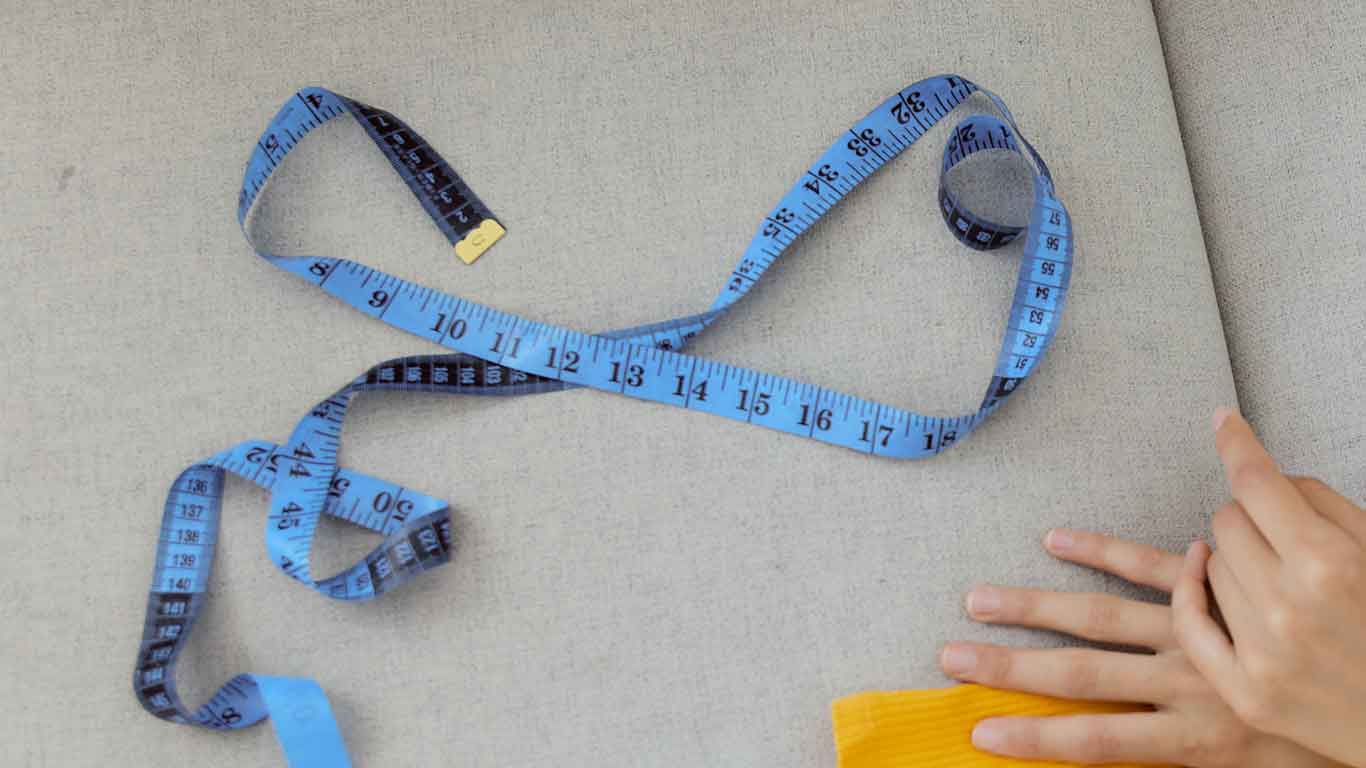 It's extremely important that you know the size of your head so that your purchased wig matches it completely.
Wearing a wrongly-sized wig will not only look unnatural and lead to questions about whether you're wearing a wig — which for most people, is something they'd rather avoid getting asked — but can lead to your wig slipping, discomfort and even headaches.
The following video will instruct you on how to properly measure your scalp.
#3 Not securing the wig properly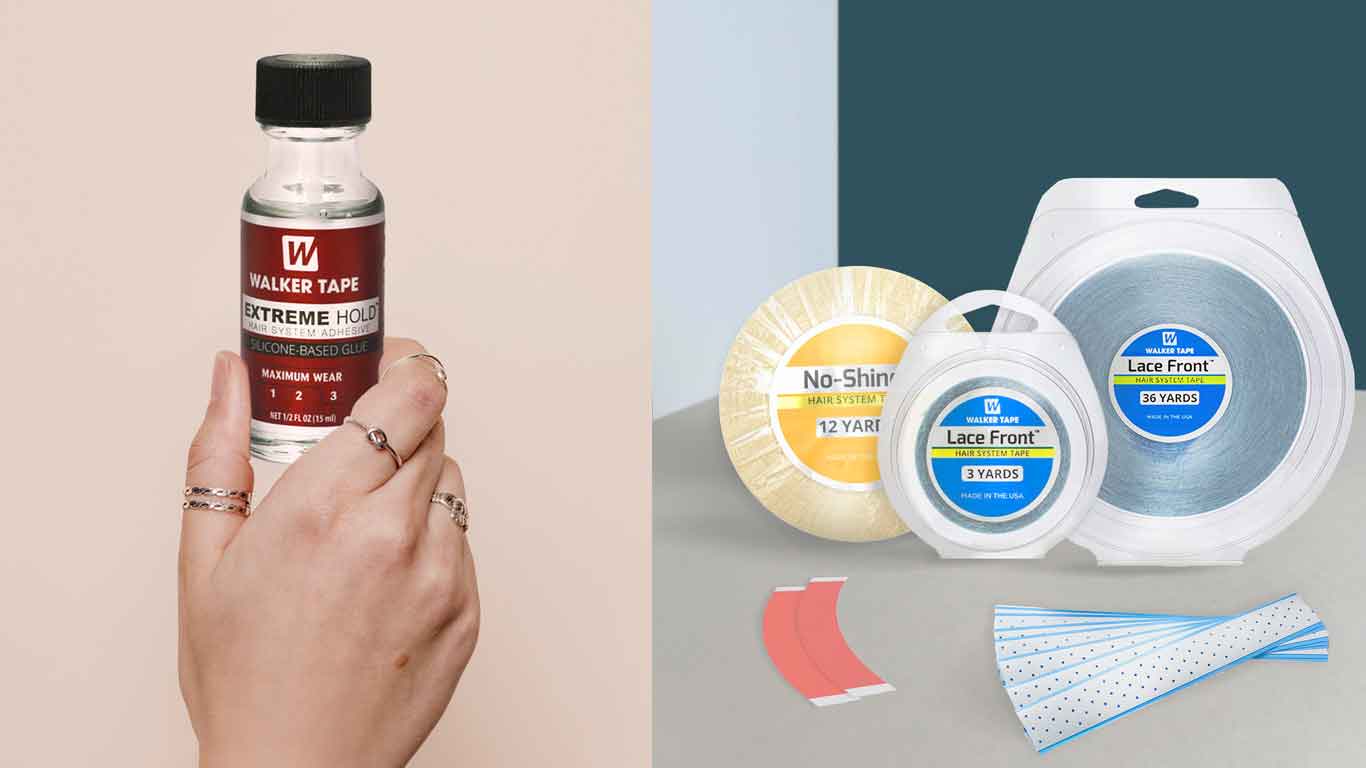 It may surprise you how many people have installed wigs on their own and believe it to be secure when it's far from the case. This can partly be because they are using the wrong adhesive to apply their wigs.
For example, Blue Tape is best suited for lace or lace front wigs while Red Liner Tape or Brown Liner Tape are not. Some glue adhesives are not meant to be applied directly such as the Ultra Hold and so on. There's also a possibility that you may be using too much wig glue which can cause plenty of problems not only to your wig, but your skin and natural hair as well.
If you find that you are following the above instructions and your wig is still not as secure as you would like, you can always go for a wig grip headband for added security. After all, comfort is one of the most important factors when wearing a wig.
#4 Not making natural hair flat enough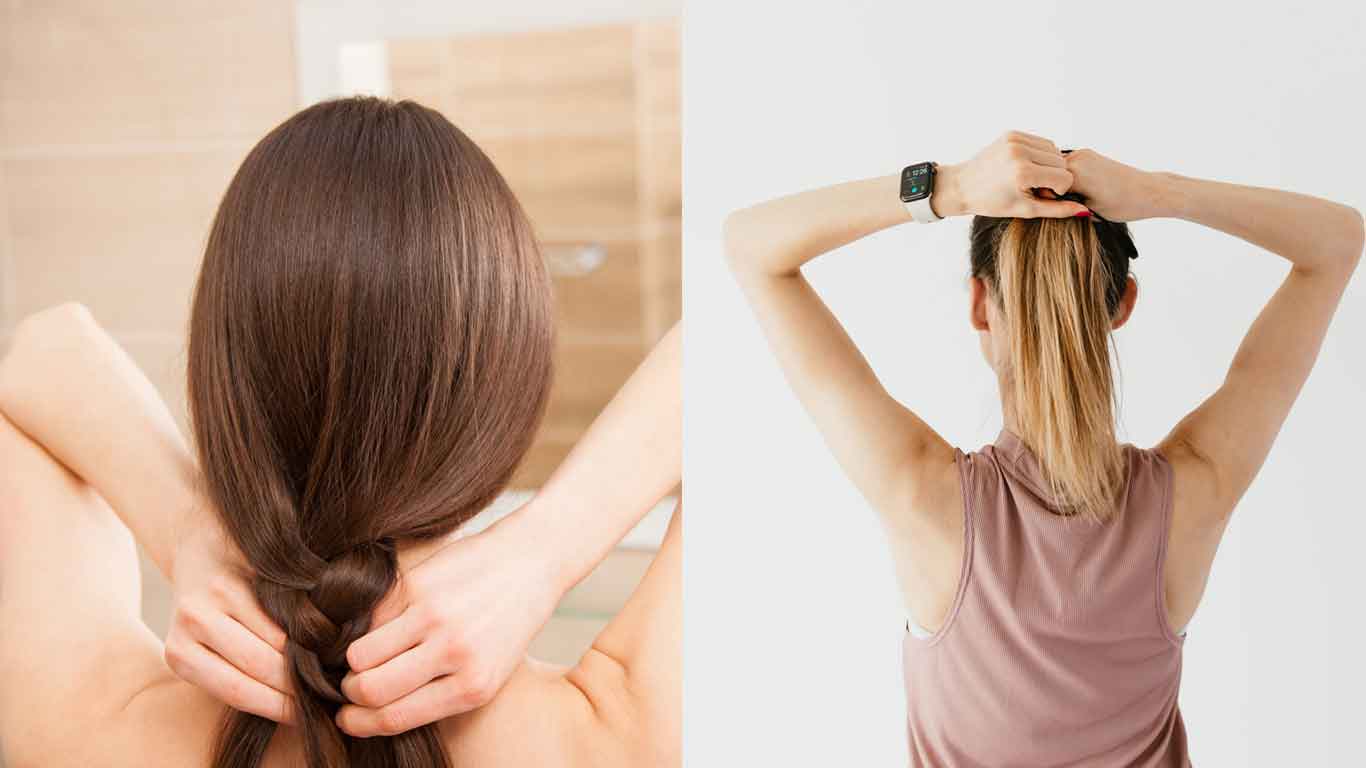 It's not enough to simply tie your hair up into a ponytail or bun if you're putting a wig on top. Your hair will still be visible under your wig if it's not flat enough which will defeat the purpose of wearing a wig in the first place.
Instead, look to braid your hair in cornrows for the best results. If your hair isn't laying completely flat, it will not only appear and feel bumpy, but your wig will look like an accessory rather than your natural hair.
Note: This does not apply to those who have no natural hair on their scalp.
#5 Sleeping with your wig on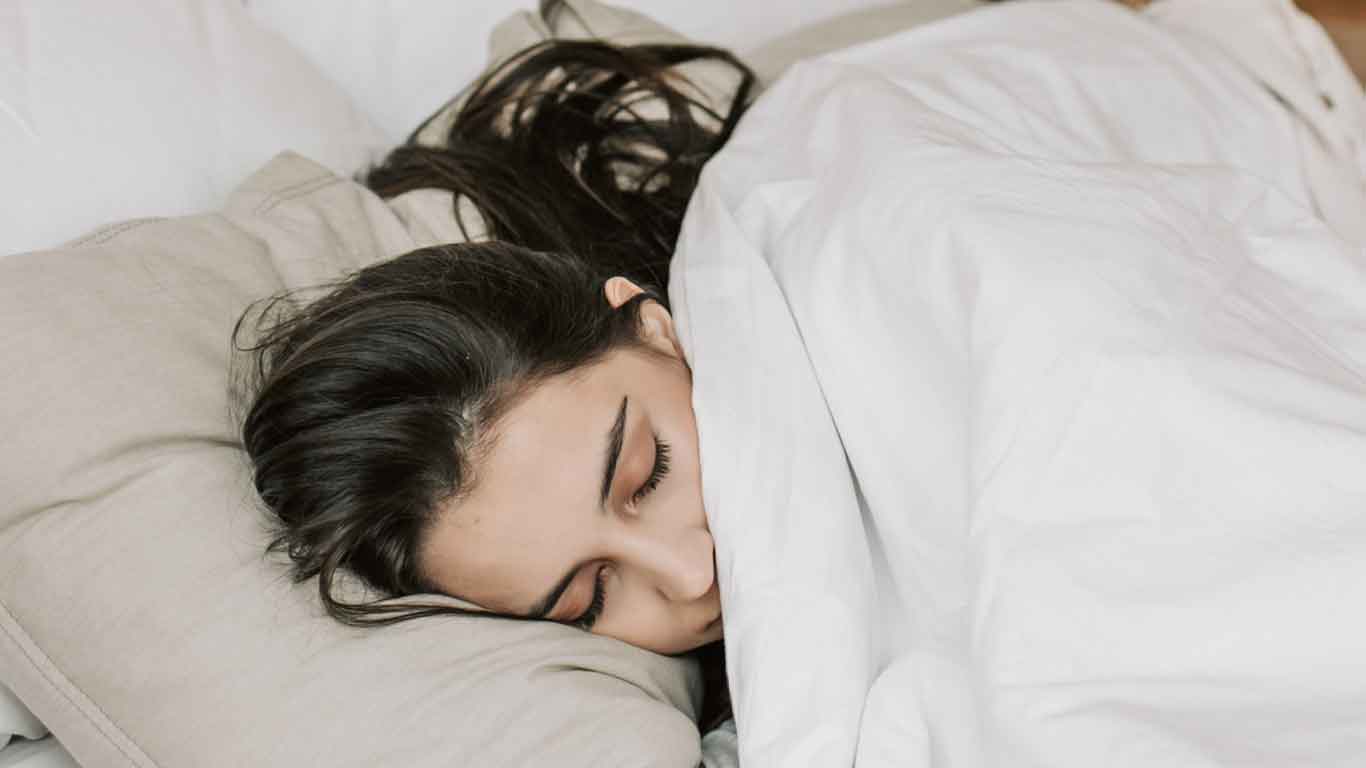 Unlike a men's toupee, it is not advisable to sleep with a wig on. This is due to the amount of hair a wig carries as tossing and turning in your sleep can not only lead to your hair shedding, but also potentially damaging the wig as a whole.
If you feel you must absolutely have to sleep in a wig, however, you should consider a silk bonnet or a silk or satin pillowcase so that there is less friction on your hair when making contact with your pillow.
#6 Not using shampoo or conditioner specifically designed for wigs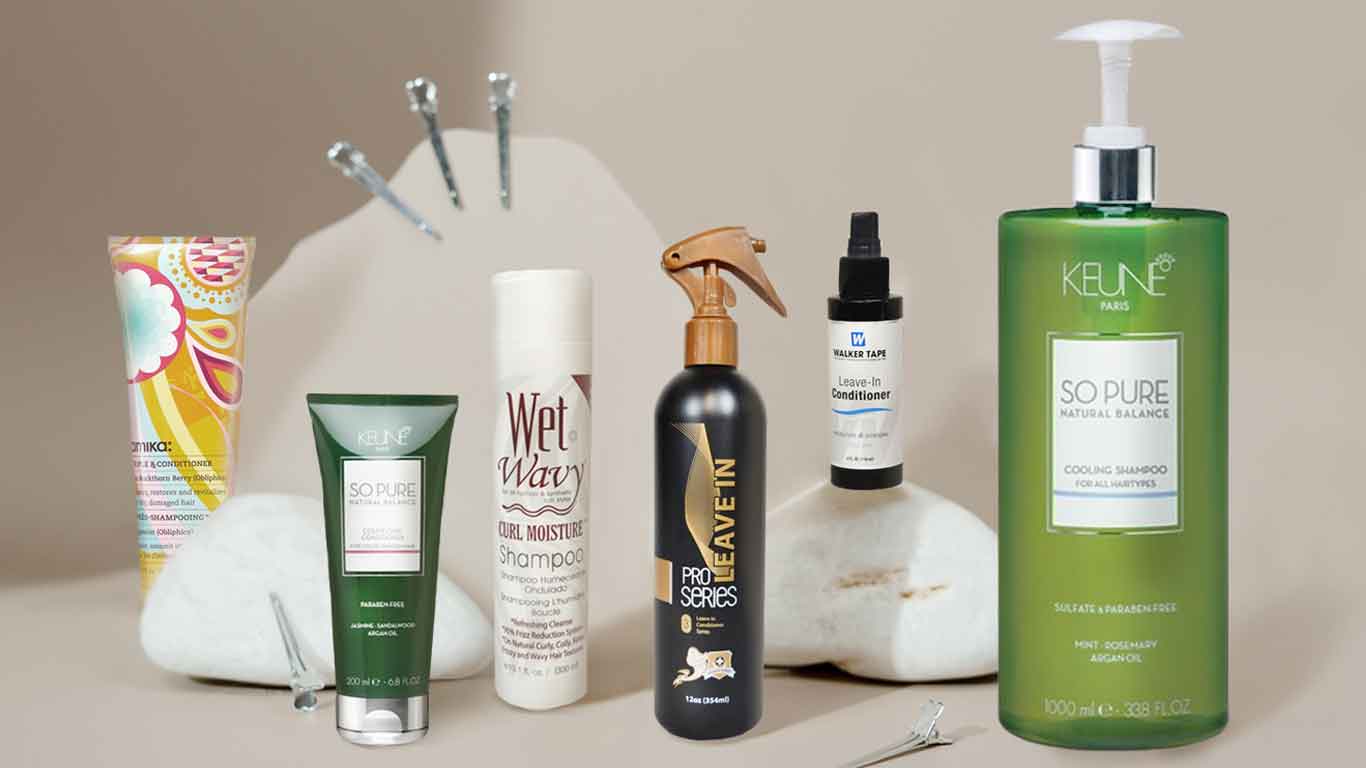 Even if you are a wig wearer who has done everything from purchasing the perfect, most natural wig and installing it flawlessly, it will all be for nothing if you use the wrong products when washing your wig.
Most people are guilty of this when it comes to washing their hairpieces, but regular shampoo or conditioner should not be used on wigs even if they use human hair. This is because the chemicals could affect the hair as well as the base. Silicon-based shampoos, for example, can loosen the knots to the base which can lead to plenty of hair shedding.
Remember — any hair that gets damaged or falls from your wig won't regrow like your natural hair. Instead, use wig shampoos or wig conditioners that are specifically made to be used on wigs. Your hair system will thank you for it!
-----------------------
If you are interested in learning more about wigs, toupees or hairpieces, contact one of our Superhairpieces consultants today at 1-866-814-7879 or email us at sales@superhairpieces.com to set up your virtual appointment.
Be sure to subscribe to our email list to ensure you get all the product information you need.
Need further information? Browse through our website at www.superhairpieces.com (US & International) or superhairpieces.ca (CAN)
Don't forget tag us at @Superhairpieces and #Superhairpieces on your social media channels to get a shoutout!