Posted by Superhairpieces on 2023 Mar 14th
The introduction of our latest hair extensions - G-wefts, has raised the bar higher and set a new standard for luxury hair extensions in the industry.
In alignment with our continued aim of providing perfection, high quality, superior comfort and convenience for stylists and clients alike, we invented G-Weft human hair extensions that tick all the boxes of a premium look and feel.
Excited about them already? Let's get to know them better
What are G-Wefts?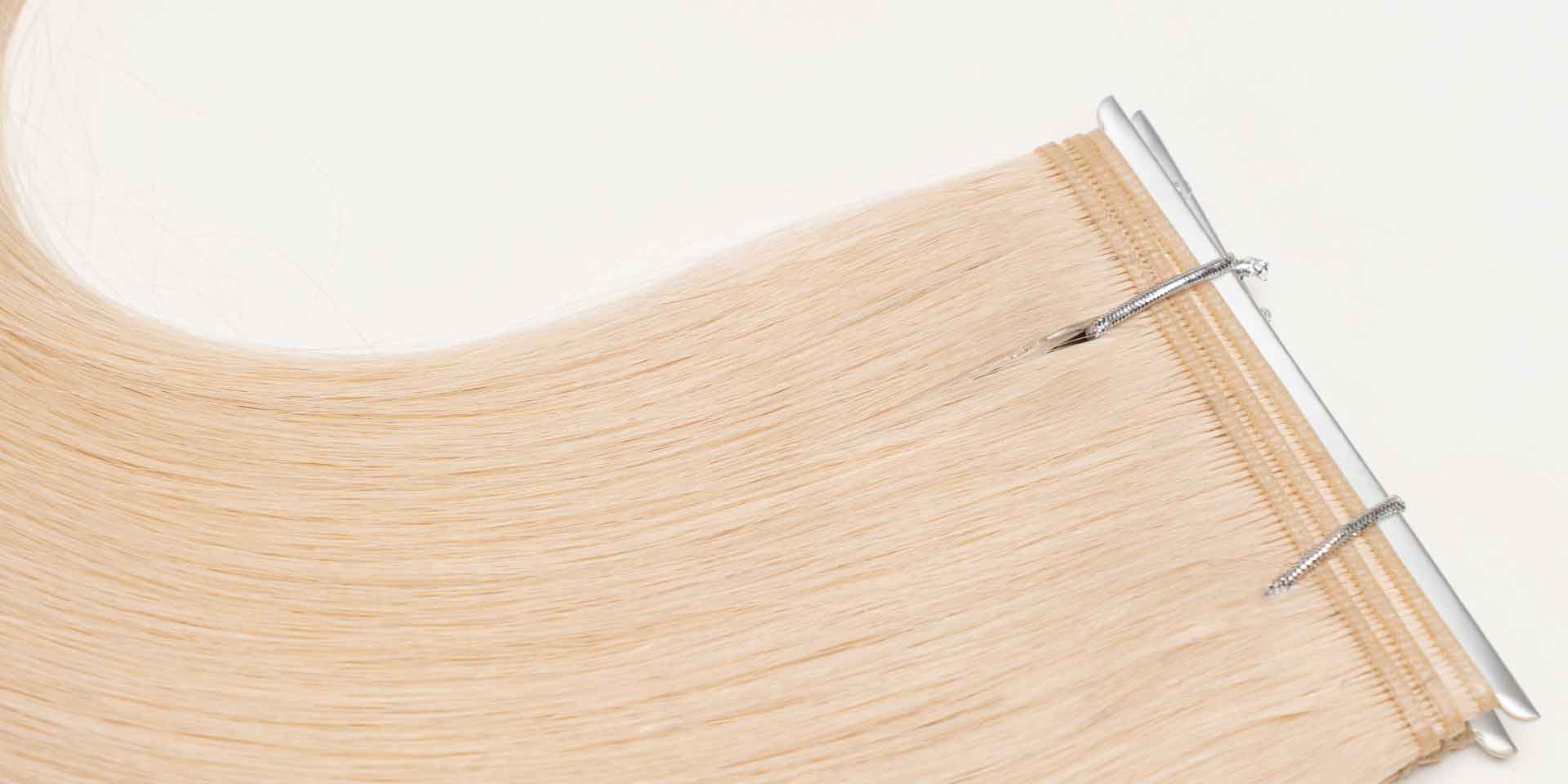 G-wefts are human hair extensions that are basically a hybrid between our hand tied and machine weft hair extensions, combining the benefits of both. They are stronger, flatter, and thicker than both hand-tied and machine wefts.
The track on the wefts (a collection of hair strands sewn together onto a strip of cloth) are thin so they lay flat upon your natural hair providing a seamless attachment without any bulky threads or itchy, short hairs.
Why should you use G-Wefts?
Our G-Wefts are uniquely created with a super thin band that is consistent throughout so there's no unevenness in the hair. This makes it easily concealable within your natural hair. They hold a ton of strands that provide an added volume yet are so lightweight that they give you flexibility to create artistic hair styles that exude elegance.
Who can use G-wefts?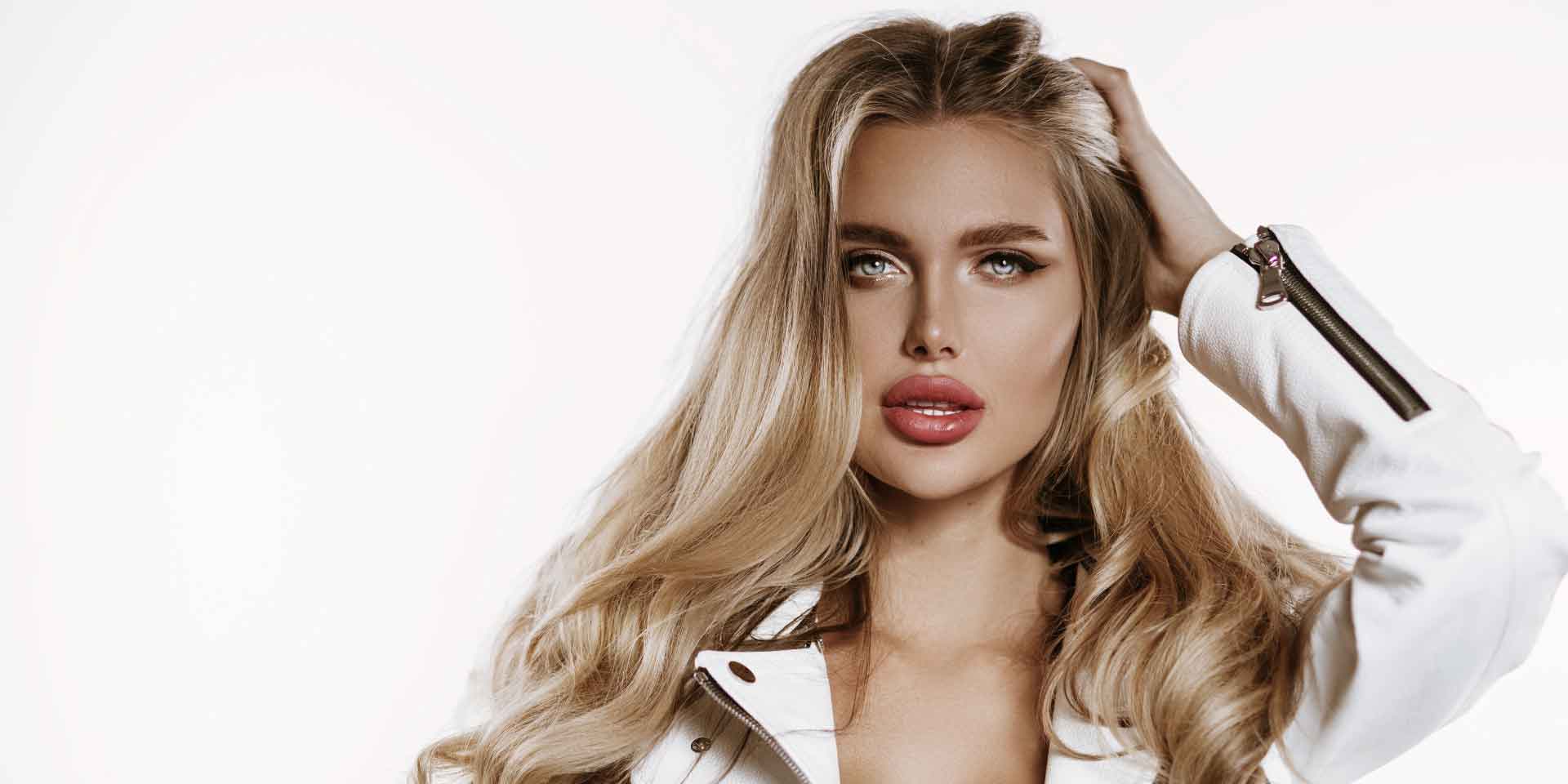 Our natural-looking, undetectable G-Wefts are ideal for those with fine, thin hair. They can also be used by those with thicker hair, as their lightweight nature does not create any unnecessary heaviness upon your natural hair.
What are the features of Superhairpieces' G-wefts?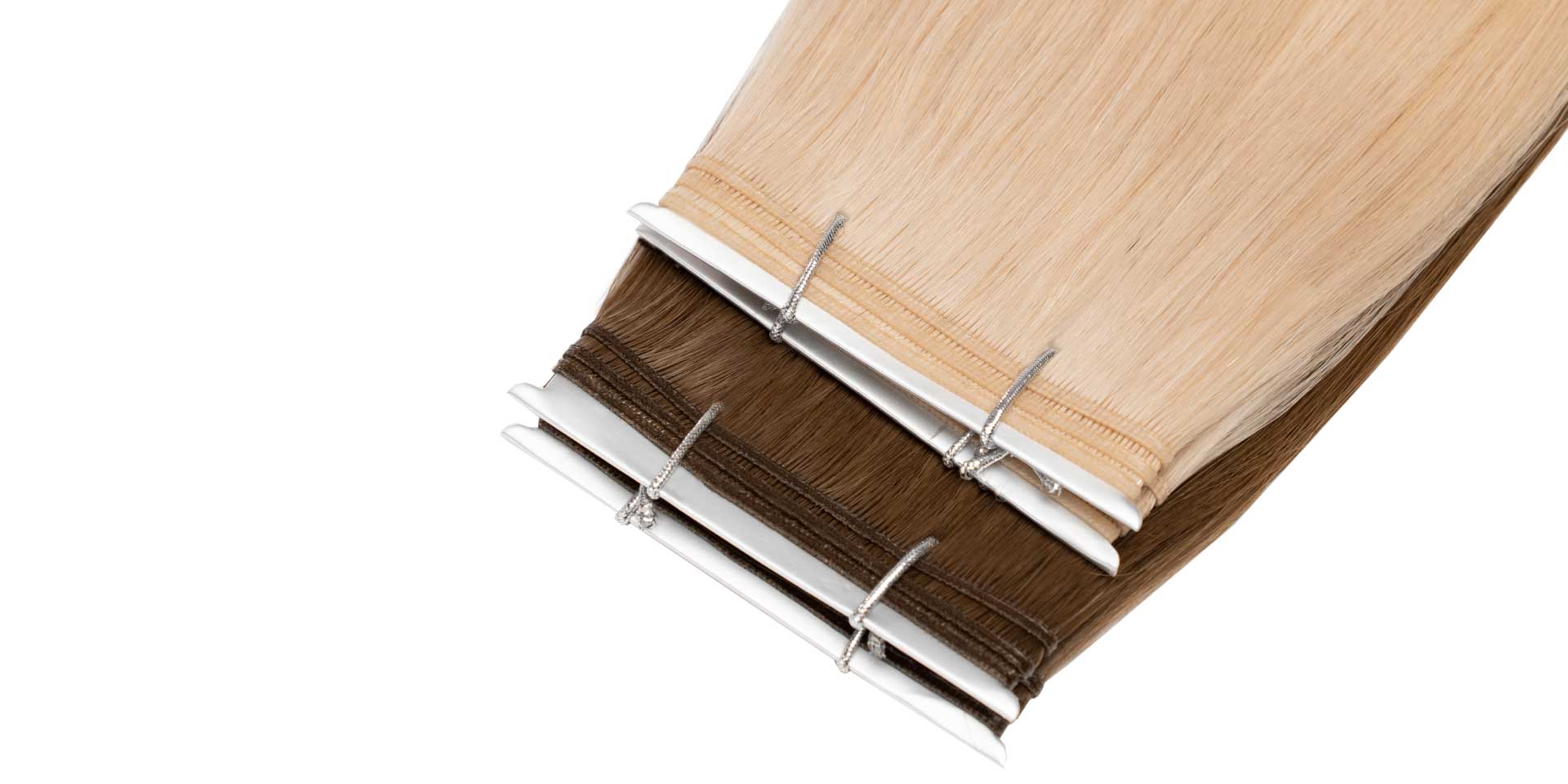 With our G-Wefts you can get all that you want to achieve with a weft! G-Wefts are a fantastic solution that give you both a natural looking band and voluminous hair. They are easy to use as they do not shed hair or have knots, have good durability, and come at quite an affordable price.
Our G-Wefts are now available between 0.80-0.85mm and come in 100 grams per pack. They come in 20''/20 inch length, in a hair blend of 6A quality. You get to choose between 7 popular colors to create the style you want!
How to use G-wefts?
You can glue the G-Wefts on, sew it onto your braids, integrate it into a wig or topper, attach it with beads, cut it into as many pieces you like, or addclips. The possibilities are endless for daily and permanent attachments!
Where can I get G-Wefts from?
Come to Superhairpieces for the best quality G-Weft human hair extensions. You can even explore our products on our website, or call or text us on 1-866-814-7879. We're taking pre-orders for any quality, length, and color not in stock.
This is for a better understanding of the difference between the 3 wefts available at Superhairpieces: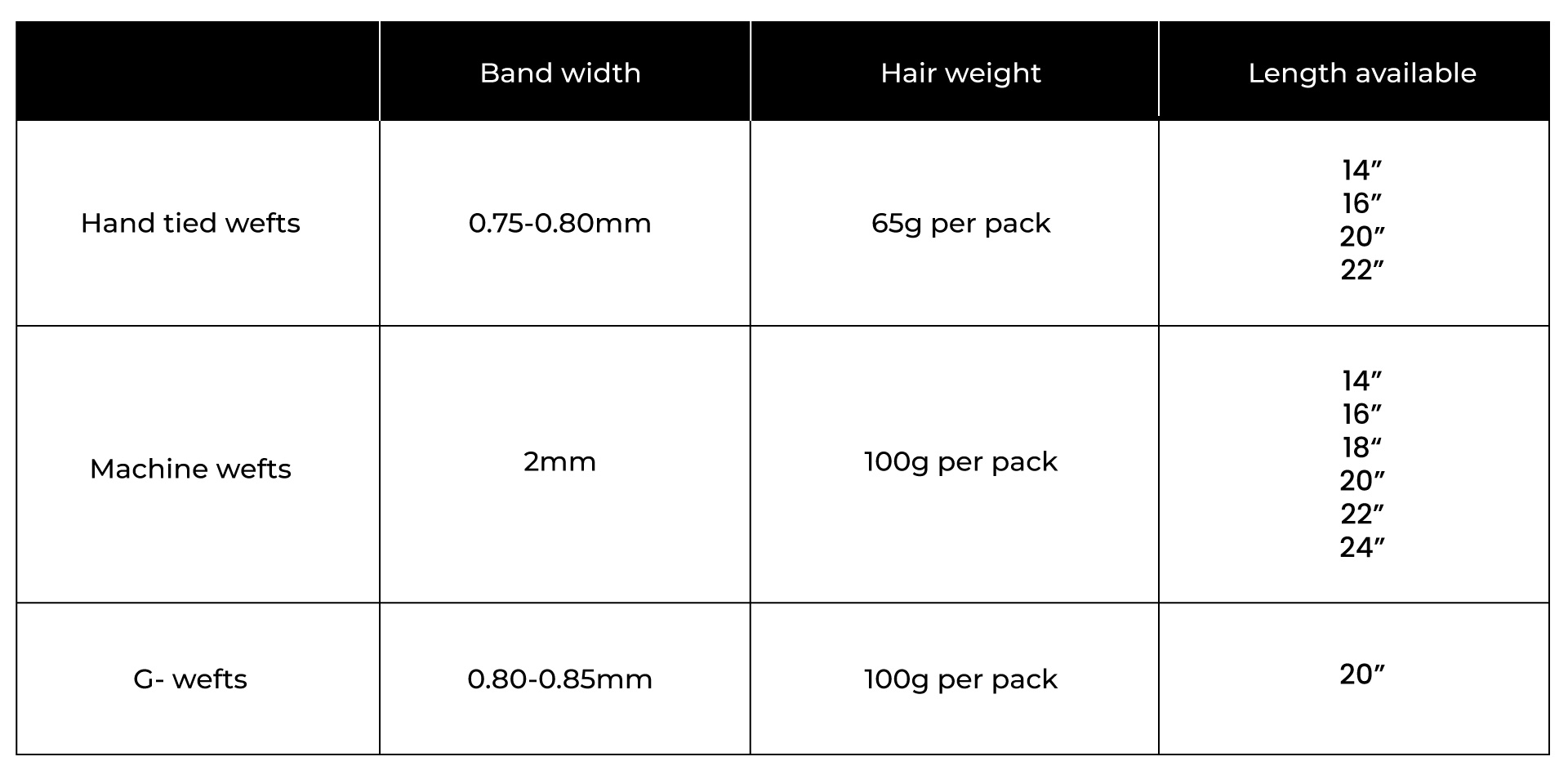 Elevate your hairstyles with the comfort and luxury of our G-weft human hair extensions!