Posted by Superhairpieces on 2022 Sep 12th
One of the most widely-used hair loss solutions is Rogaine. The brand name for minoxidil, Rogaine is a medication that many men as well as women use to regrow their hair. But what is it actually, how does it help grow hair and is it suitable for you? We'll look at all things Rogaine and minoxidil in this blog.
What is Rogaine?
Rogaine is a popular hair loss treatment and medication that is available over the counter. Similar to finasteride, minoxidil was discovered as a hair regrowth solution by accident while being studied for other purposes. After studies and research soon after, minoxidil was eventually viewed as a successful means of regrowing hair. As of today, it remains the only topical ingredient for hair regrowth that is FDA-approved, which is one of the reasons you do not need a prescription to purchase it as opposed to other medications like finasteride and dutasteride.
How does Rogaine help with hair loss?
Rogaine is viewed as a vasodilator, which means it opens up blood vessels and increases blood flow. There is no clear explanation for what the active ingredient in minoxidil actually does. With that said, it's largely believed to enlarge and revitalize hair follicles and prolong the growth phase of hair. The end result is more voluminous hair on your scalp.
As Nicole Budani explained on the Hairs To You podcast:
"Rogaine is a medication, it's actually a heart medication," she said. "It started off as a heart medication. What it does is it increases blood flow to an area. And for some reason, we don't actually know why though it's been around for like 30 years — it actually can grow new follicles from nothing. You could rub it on your palm and hair follicles could grow there. The key, though, is you have to keep rubbing it on your palm. It has to be left on that. You would have to not wash your hands for example."
Results depend on the person and the level of hair loss experienced, but in general, significant improvement should be seen within four months.
How do you take or apply Rogaine?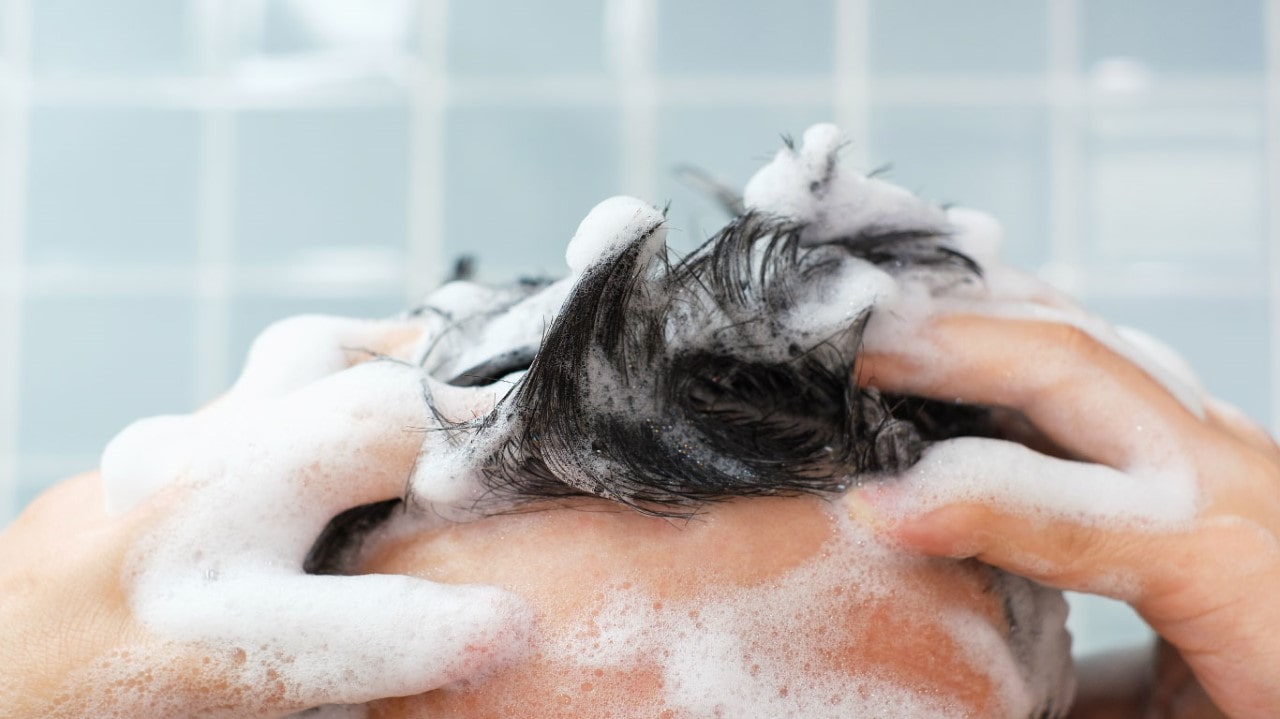 Rogaine comes in a liquid form as well as a more common foam form, both of which are applied topically. However, oral minoxidil is also an option for those who prefer to undergo the medication in that method.
For the topical method, all you have to do is part your hair and expose your dry scalp before spraying or applying the recommended amount, usually a 1g dose. Afterwards, rub it onto your scalp and massage the area you want to see hair regrowth. Wash your hands as you let the Rogaine air dry.
What are the side effects of Rogaine?
Just like any medication, Rogaine comes with potential side effects you need to be wary of. If you experience any of the following, discontinue use and speak to your doctor:
Itching
Rashes on the skin
Growth of facial hair
Acne
Burning sensations
Redness
Inflamed hair roots
Rarer side effects can also occur, usually when too much Rogaine is absorbed in the body. Note that taking more minoxidil won't increase your chances of hair growth, so only take the recommended amounts.
Blurred or affected vision
Dizziness
Fainting
Irregular heartbeats
Chest pain
Lightheadedness
Numbness and swelling of face, hands, feet and legs
Rapid weight gain
Just like with finasteride, one can expect to see their hair shed while taking Rogaine, especially in the first few weeks. Don't panic — this is a good sign as your old hair follicles are being replaced by newer and stronger follicles. It essentially means the medicine is working.
Can women take Rogaine?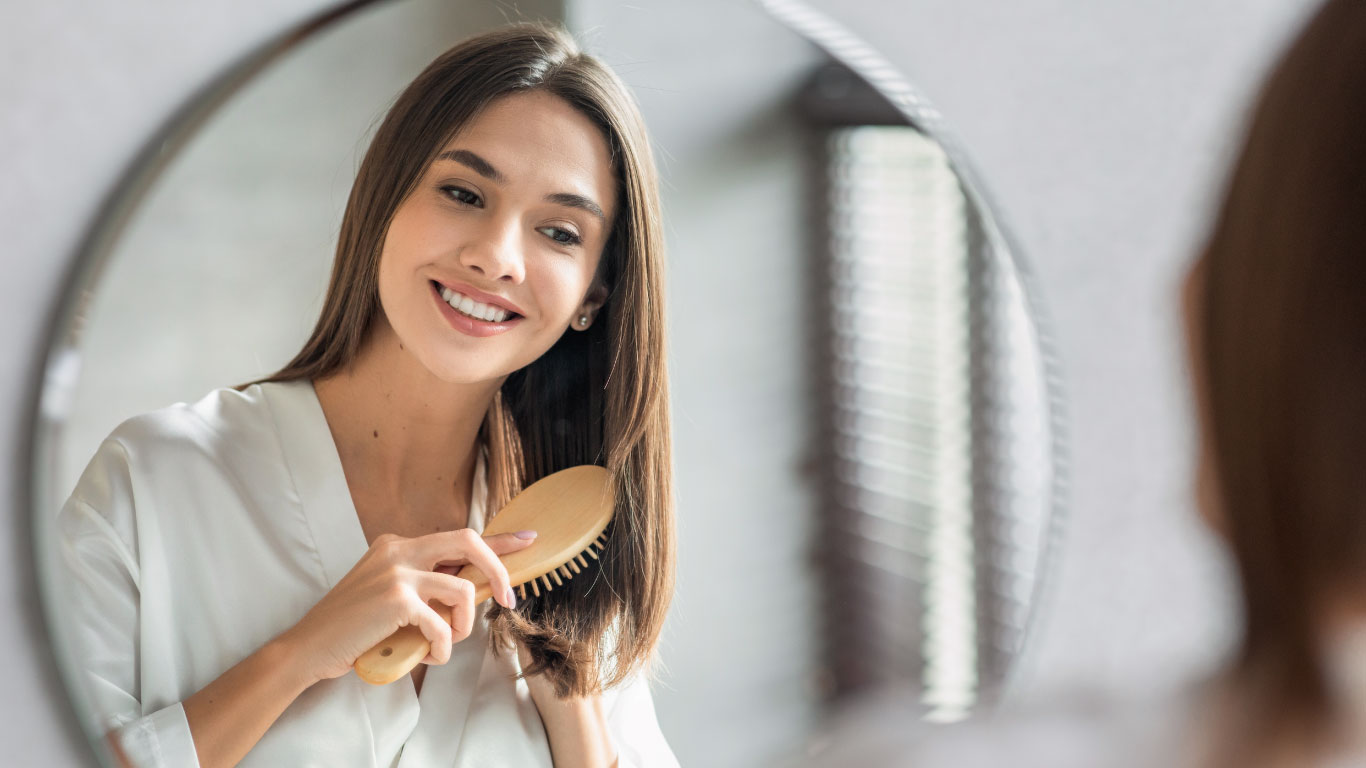 Unlike finasteride, women can take Rogaine to regrow their hair or get more thickness and volume on their scalp. However, it's most ideal for women who have light thinning on the top of their scalp. Don't expect huge results especially if you have a larger area of hair loss.
"It won't change your ponytail by any means," Budani explains. "It might, if you're worried about seeing your scalp, it might actually help a little bit with covering some of that, but it's limited. It's not going to totally cover an area."
Can you stop taking Rogaine? Is Rogaine permanent?
Rogaine is not permanent as it only works as long as you keep using it. If you experience great results and decide to stop using it, any progress you made will eventually be lost. That means if you're thinking about starting minoxidil, you need to be prepared to take it for life or until you're ready to stop and accept your eventual hair loss.
"You have to keep using it over the long term," Budani said. "It's really unfortunate because a lot of the time, you know, you see it at Costco, you see it everywhere. It's over the counter — anybody can pick it up. But if you don't know what it's doing, like constantly, I see people who start using Rogaine and think and thinking, 'oh, I'm gonna prevent hair loss in the long term.' They just keep losing their hair, really. They get a boost at the beginning, but after a period of a year or more, depending on how fast the person's hair loss is, they're going to start to see a decline."
Who is Rogaine ideal for?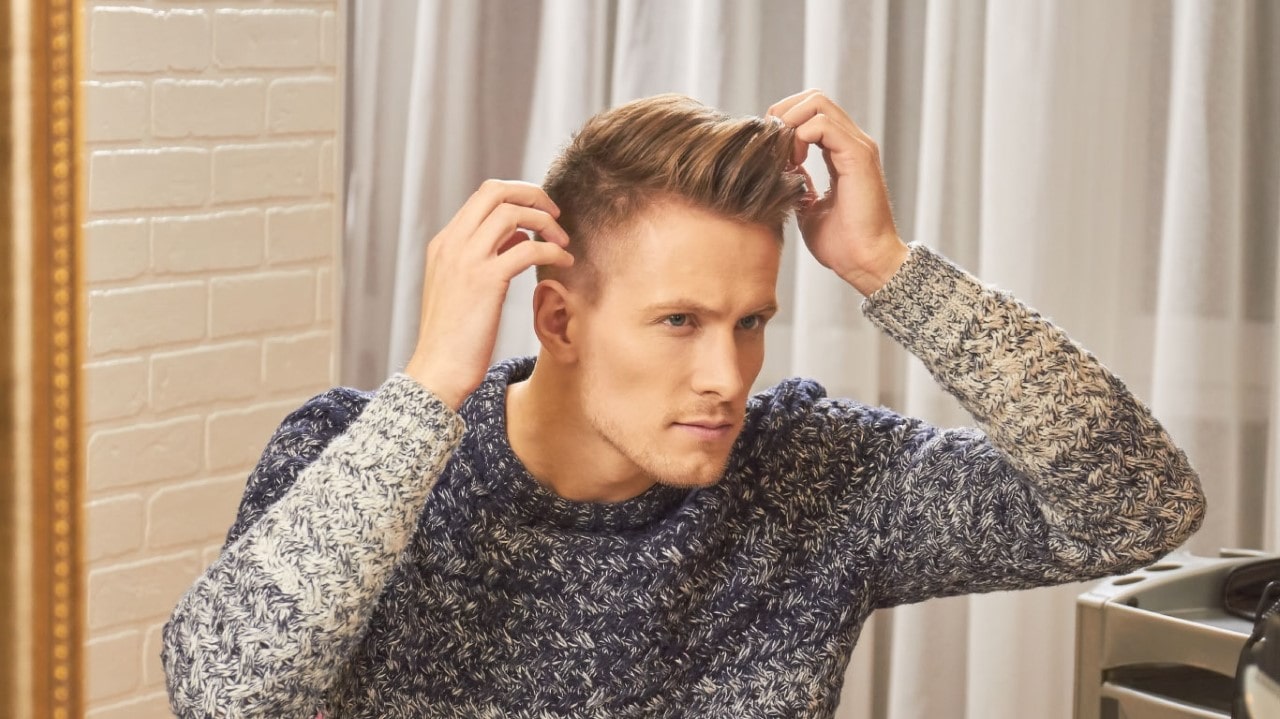 Rogaine is a great option for men and women who are experiencing thinning and balding on their scalps, but still maintain a good amount of hair. Those who have a larger or more advanced level of hair loss are unlikely to benefit from minoxidil. Essentially, if you're looking to fill in a thinning area, it's very effective. But don't expect to create a brand new hairline if you have next to no hair.
"What it essentially does is it grows little new little hairs, so it actually grows villous hairs," Budani said. "Those are the kind of hairs that you kind of see at the front hairline peach fuzz. Baby hairs. So it's really good with filling in areas. But it won't grow in evenly. So if you're trying to create a hairline with Rogaine, it's not necessarily going to work. But it does help with areas that have existing hair and it does kind of fill in areas."
Conclusion
Rogaine is a great option for both genders who are looking to revitalize their hair and get a thicker and more voluminous scalp. However, it's not for everyone nor does it work for everyone. Not to mention, the risk of side effects can be a huge turnoff for many.
Instead, a safer and more instant solution is available in the form of hairpieces. Toupees, hair toppers and wigs can all help you achieve the natural look you desire in a matter of minutes…all without the risk of affecting your body or having to take it for life.
Are you in the Greater Toronto Area? Book an online consultation or visit us in our Mississauga location to order, install and style your first hairpiece!
-------------------------------------------
Interested in learning more about getting started with hair systems for men and women? Browse through our website at www.superhairpieces.com (US & International) or superhairpieces.ca (CAN)
Don't forget to tag us at @Superhairpieces and #Superhairpieces on your social media channels to get a shoutout! And make sure to like us on Facebook, follow on Instagram and subscribe to our YouTube channel!