Posted by Superhairpieces on 2022 Nov 16th
If you've decided you want to wear a hair topper, that means you're either looking to conceal a bald spot, bald patch, thinning area, or you're simply looking to add further volume and density to your existing hair. But before you dive head first into purchasing your first top piece, it's important to know what the different base types we offer are along with their pros and cons.
Each base is different and provides their own unique benefits based on your lifestyle and requirements. So keep on reading to learn more so you can make a better informed decision when choosing your wiglet!
If you prefer a quick, visual guide, you can watch the following video:
Monofilament hair toppers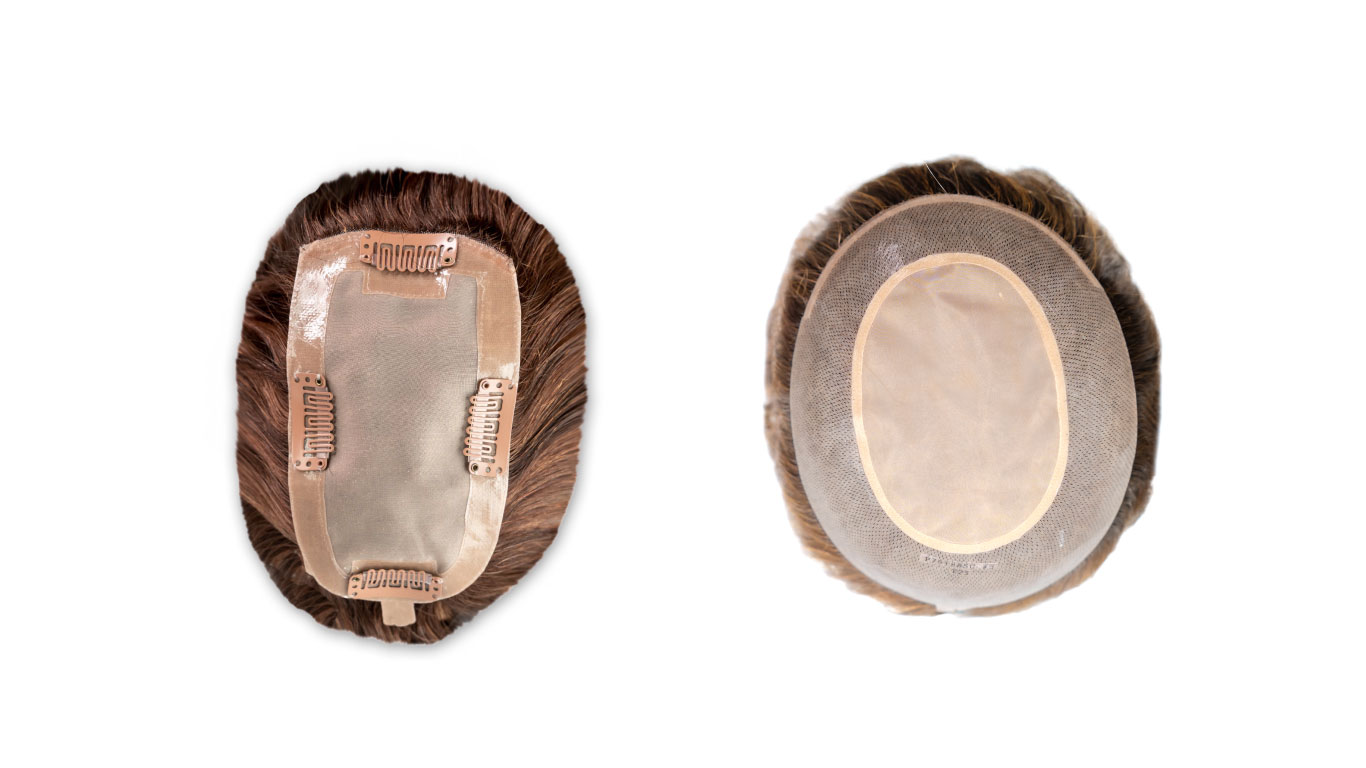 Monofilament hair toppers are toppers that come with a base material consisting of monofilament mesh. Just like our men's hair systems and wigs for women, our mono hair toppers are extremely durable with the base being able to last well over a year with the proper care and maintenance, especially if you opt for a clip-on attachment. You would only really have to worry about the hair quality after that period of time.
Some mono toppers also come with an inner silk layer which not only helps make the top piece feel more comfortable to wear, but helps prevent friction between the knots and the scalp (which in turn prevents itching), and helps achieve a more natural-looking appearance particularly at the hairline.
The only cons with mono toppers are that they are not as natural-looking as a whole compared to other toppers. Additionally, the second layer in the silk could make the hairpiece a little hot on the scalp.
Lace hair toppers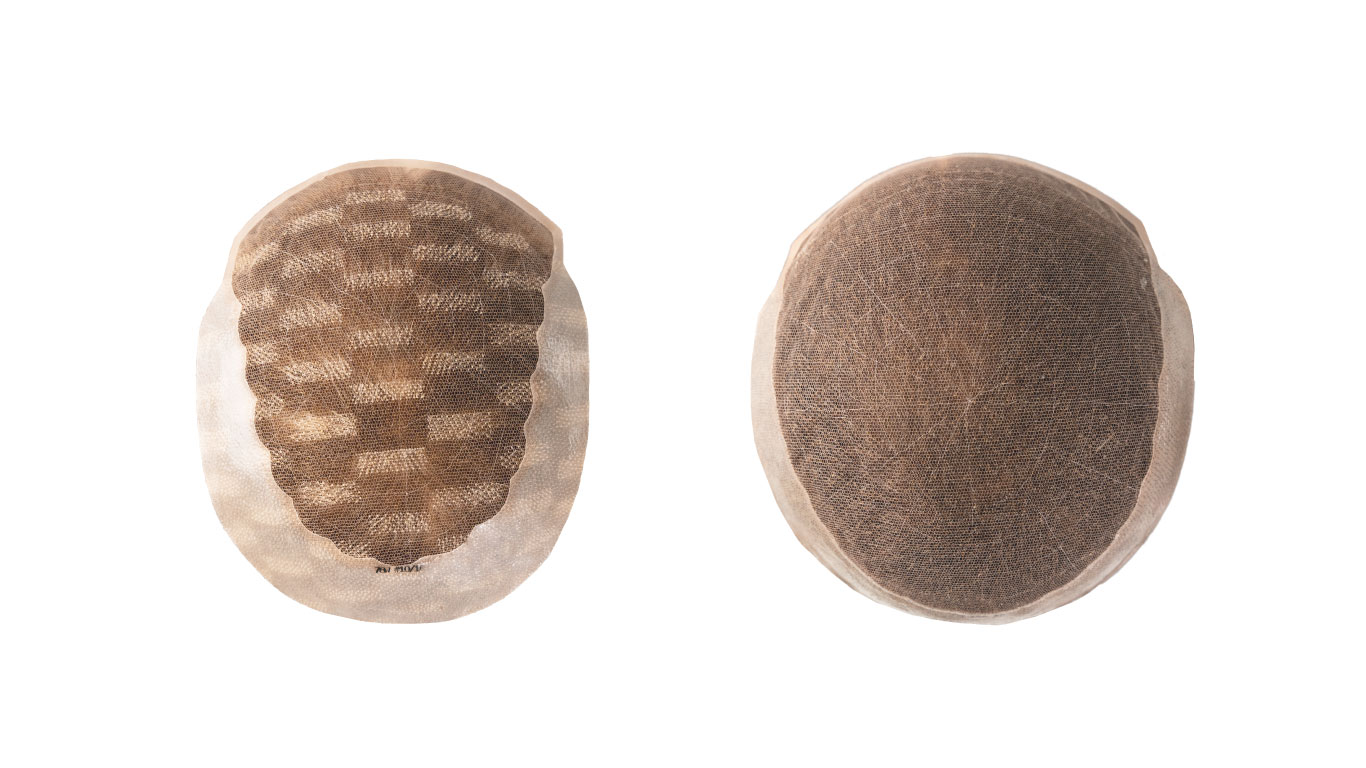 Lace hair toppers are popular for a number of reasons. For one, lace material is extremely natural-looking and realistic. This goes hand-in-hand with the fact that it comes with a lighter hair density contributing to that natural look.
Additionally, it's breathable so you won't feel too hot while wearing it. It's also a great option if you're in a hot, humid climate, or if you're simply someone who is active or exercises a lot. Finally, it's great for styling as you can virtually style it in any direction.
If there is a con for lace toppers, it's the fact that they are not as durable as monofilament toppers. And so, if durability is your main preference, a lace topper may not be the best choice for you.
Poly skin hair toppers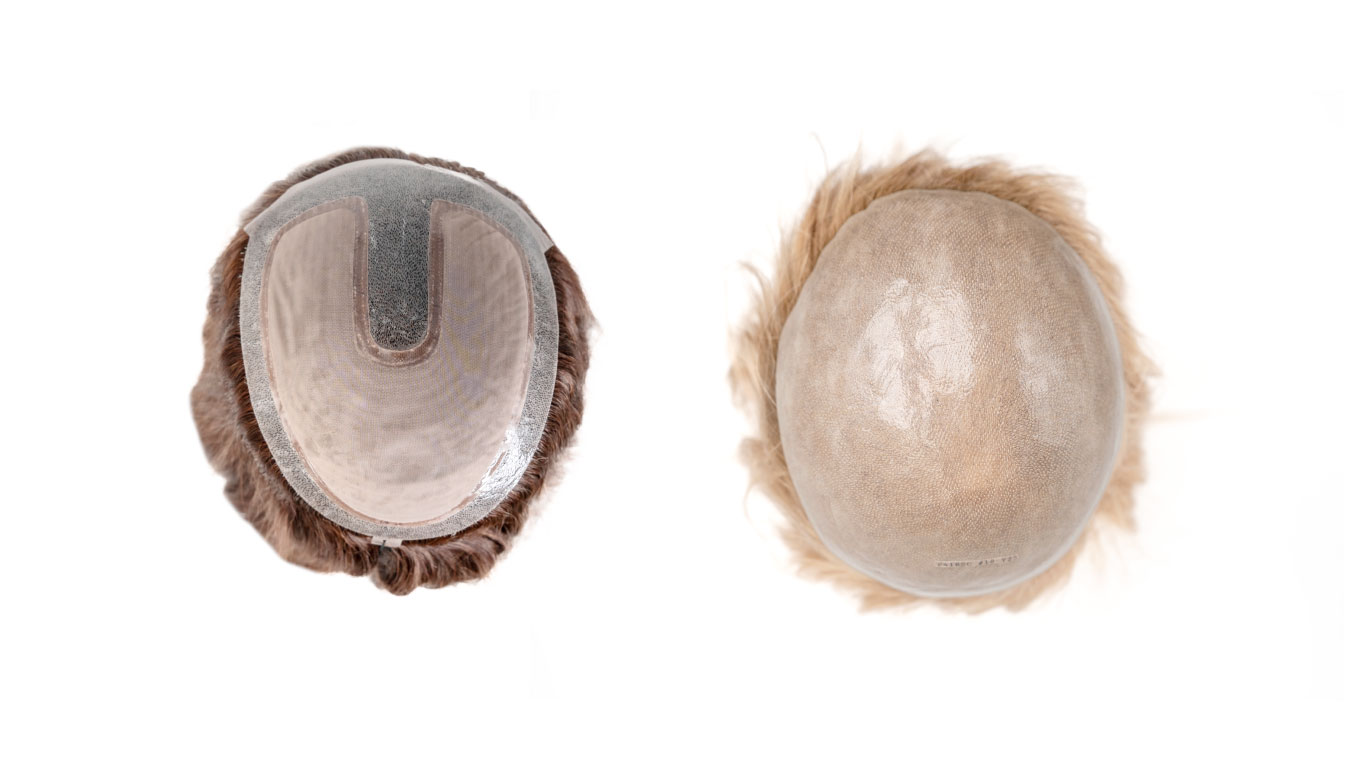 If you're looking for a more permanent or semi-permanent attachment, poly skin hair toppers are exactly what you're looking for. Why is this the case? Well, rather than just using clips, skin toppers allow you to attach the hair topper using tape or glue for a more secure and long-term hold. This does, however, mean you will have to shave your head partially so the topper base can attach onto your scalp.
They are also natural-looking and can act as second skin given how thin the base material can be. They are not as durable as monofilament toppers, but provide more durability than a lace top piece.
Integration hair toppers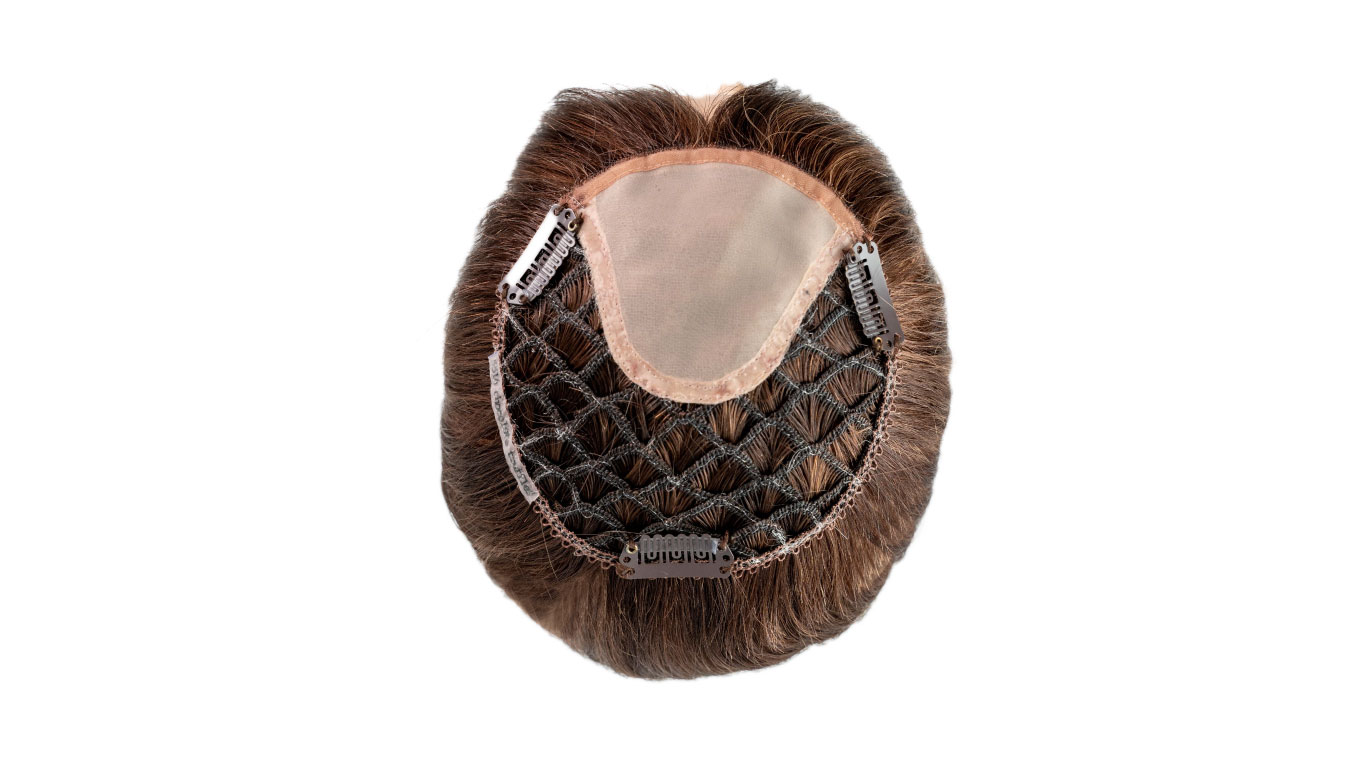 The final type of hair toppers are integration hair toppers. These wiglets, such as the Magic On 7608 Hair Integration System, tend to have a monofilament silk top at the front hairline area, while the rest of the unit comes with holes. This is so that you can pull your own natural hair through the holes and achieve an extremely natural look. However, pretty much any topper that lets you put your hair through it for a natural appearance is an integration top piece. In addition to an undetectable look, integration toppers are great for durability.
The only downside is that these toppers are mainly for those who want extra high density as it cannot carry a light density without showing the base. And so, you will need plenty of hair, particularly in the area with the holes.
Conclusion
You should now have a good idea of all the hair topper base types offered at Superhairpieces and hopefully, have a good idea of which one will work best for you. If you need further assistance in picking one, consider booking an online consultation to speak with one of our hair specialists!
------------------------------------------------
Interested in learning more about getting started with hair toppers for thinning hair? Browse through our website at www.superhairpieces.com (US & International) or superhairpieces.ca (CAN)
Don't forget to tag us at @Superhairpieces and #Superhairpieces on your social media channels to get a shoutout! And make sure to like us on Facebook, follow on Instagram and subscribe to our YouTube channel!