Posted by Superhairpieces on 2022 Jan 20th
Human hair extensions are becoming all the rage and with good reason. They're an easy way to instantly add length, volume and thickness to your natural hair. This, in turn, allows you to not only have the length of hair you desire, but also try out new hairstyles and colours without affecting your real hair.
With that said, there are many types of hair extensions, and not every type is easy to install. In fact, some require salons or a professional to install and can take many hours to complete. This also means spending a lot of money on the installation, which can sometimes cost as much or even more than the extensions you're buying. Not everyone has the time or budget for this, which is why this blog post will look at the easiest types of hair extensions that one can apply by themselves.
Clip-in hair extensions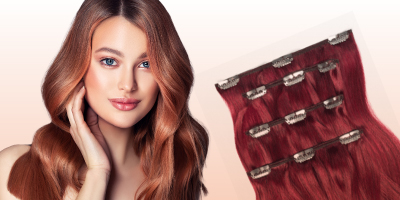 Clip-in hair extensions are probably the most suitable type of extensions to get for beginners. These hair extensions are usually clipped on to the hair of the wearer and can be installed or applied manually.
All you have to do is brush and part your hair. Clip the middle parts of the extension onto the hair near the parting line, before clipping on the clips on the opposite sides. At most, this process should only take 10 to 15 minutes.
Unlike most hair extensions, clip-ins are usually taken off at the end of the day. This is because they are mainly used for special occasions such as weddings or big events. It's no wonder then that many women opt for clip-in extensions for these big days as they can easily get the desired length and volume of hair they require, whether it's just for general purposes or to achieve a certain hairstyle or look. And just like with the installation process, the removal process is easy as well as you simply unclip the clips and take your extensions off. It should be noted that you should be careful during this process as if you forcefully remove them, it could potentially damage your natural hair.
Tape-in hair extensions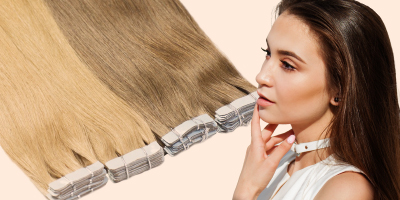 Tape-in hair extensions are another kind of hair extension that is similar to clip-in. However, rather than being clipped on to one's hair, they are taped on instead as the name suggests. Additionally, they are not for daily use either as they can be slept with and worn for multiple weeks until one's natural hair grows out and the tape-ins need to be readjusted or reinstalled. They can also be installed manually by the wearer with the process mostly being the same.
Like with clip-ins, brush and part the hair before applying one of the tape-ins onto your hair near the parting line. Sandwich a small portion of your natural hair in between this tape-in and another tape-in on top of it. Keep repeating this until all the tape-ins are attached around the back of your head.
Some things to keep in mind are while you can install tape-ins by yourself, the process is much longer than with clip-ins. It can take anywhere from 30 minutes to even more than an hour to apply which is why many instead opt to have a professional install it for them. However, this is still relatively short compared to other types of hair extensions, and with repetition, the installation period can reduce greatly. It should also be noted that unlike clip-ins, tape-ins can't be adjusted when installed which is why one should be extra careful during the installation process. Finally, like with clip-ins, one should be careful when removing tape-ins as the adhesive or residue could stick and cause damage to your hair. Make sure that you've used enough adhesive remover before gently removing it.
Halo extensions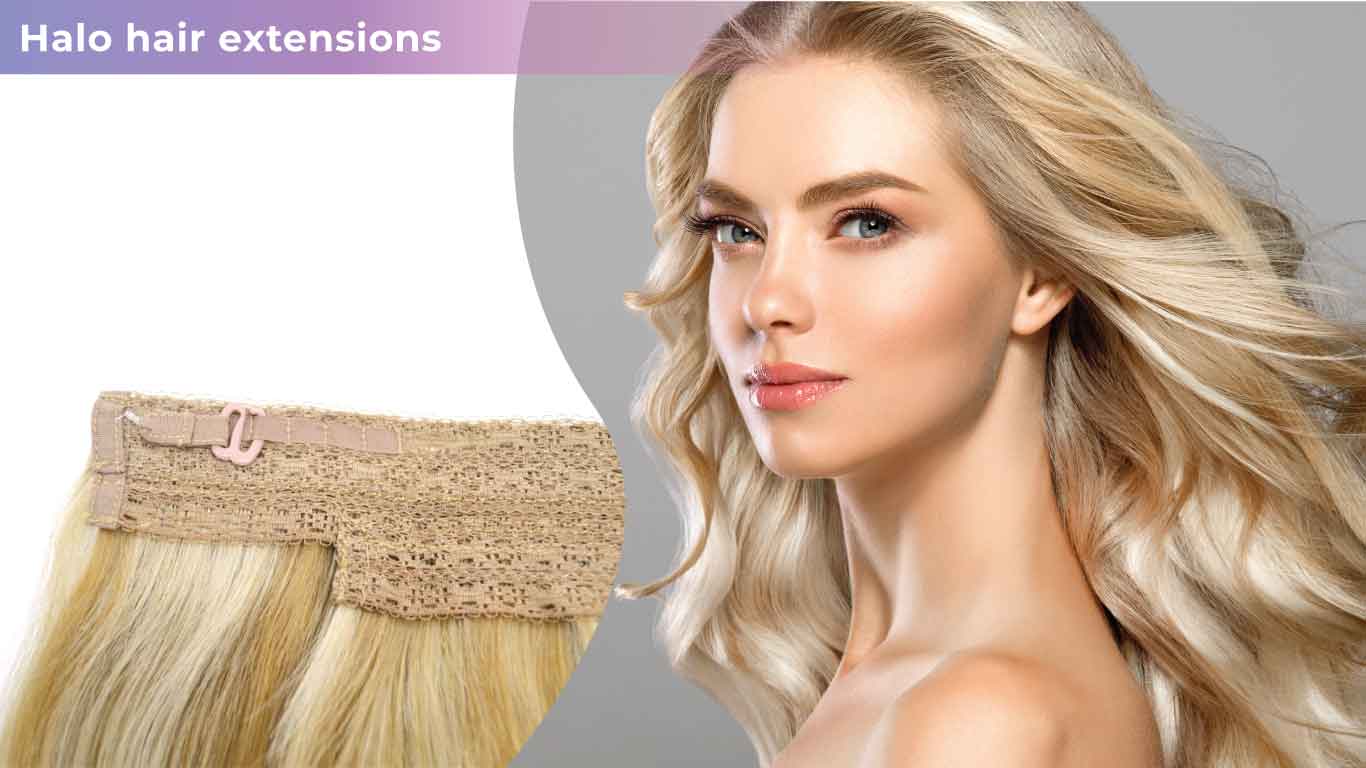 The final hair extension that we will be talking about is by far the easiest hair extension type to install and that's halo hair extensions. Although similar in appearance to clip-ins, they are one of the newer hair extension types and require no clips, tapes, adhesives or beads. Instead, halo extensions are wefted extensions which you simply sit or apply gently on top of your head, and are secured with a thin, invisible wire.
So for example, if you're wearing our Halo Hair Extension Ez Halo 16, all you have to do is brush your hair, section your hair at the crown and tie it into a bun. Then, you just place the halo over the bun — with the wire around the bun — and it should sit seamlessly with a secure hold. After that, you just need to untie your bun and your natural hair should now cover the wefts and the wire! Make sure to brush your hair afterwards to blend your natural hair with the extensions so it doesn't look obvious that you're wearing them. If you still find that it's too obvious, you can use a straightener, curler, or experiment with a half-up, half-down hairstyle to conceal the use of the extensions.
This is the least time consuming hair extension type to install as it can take as little as a minute to apply on your hair. This makes it particularly useful for people who are in a rush in the mornings or don't want to spend too much time in the bathroom. Similarly, the removal process is as easy as you simply just take it off gently as if it's a headband. Alternatively, you can also form a ponytail with your hair and lift it and the halo extensions should come off.
Conclusion
You now know which are the easiest hair extension types to install and apply yourself. If you're ready to make a purchase, whether it's for yourself or a client, head on over to Superhairpieces and grab some of the best human hair extensions available in Canada!
-------------------------------
Need further information about hair extensions? Browse through our website at www.superhairpieces.com (US & International) or superhairpieces.ca (CAN)
Don't forget tag us at @Superhairpieces and #Superhairpieces on your social media channels to get a shoutout! And make sure to like us on Facebook, follow on Instagram and subscribe to our YouTube channel!