Posted by Superhairpieces on 2021 Dec 2nd
At Superhairpieces, we only sell premium quality hair extensions that use 100% Remy human hair. While these hair extensions come in various quality grades ranging from 3A to 6A, even the lowest quality in 3A can last three to six months while 6A can last upto more than a year.
But with that said, there are certain hacks in particular that can result in the lifespan of your extensions lasting longer. This blog will look at some of the ways you can prolong the life of your extensions.
Haven't ordered hair extensions yet? Check out our beginners guide on how to buy hair extensions
Wash your extensions properly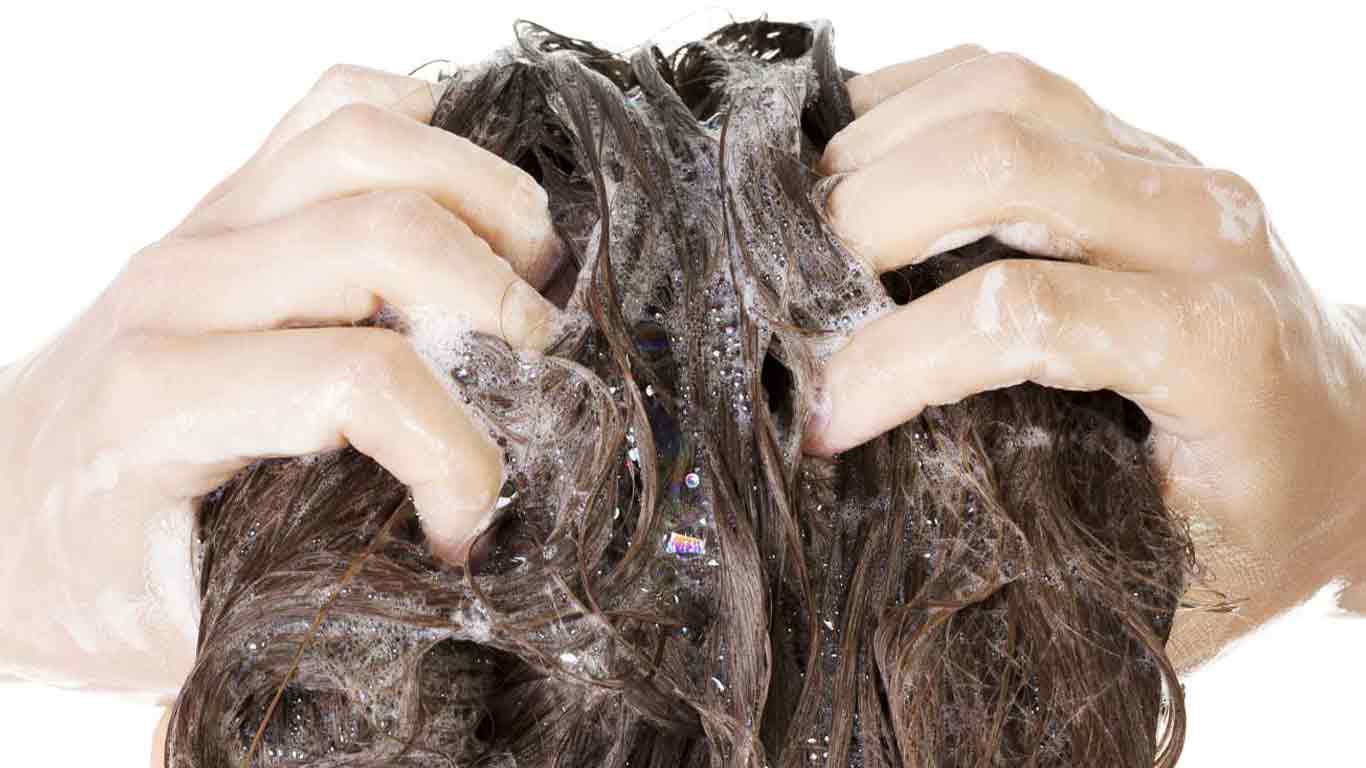 While it's important not to overwash, it is imperative that you wash your hair extensions properly. Unlike our own hair, hair extensions don't produce the natural oils needed to keep the hair strands hydrated and so, overwashing them — especially with cleansing or clarifying shampoo — can deteriorate their lifespan greatly and strip colours from the hair..
Instead, look to wash your hair extensions just once a week at most. You can do more than that if you desire, but we recommend using only conditioner to keep your hair looking smooth and shiny. But with that said, if you limit your use to just once a week, we recommend using a colour care sulphate free & paraben free shampoo and conditioner. This is because a lot of the lighter colour hair extensions are processed, so a colour care shampoo will preserve its color and quality.
Do not sleep with wet or damp extensions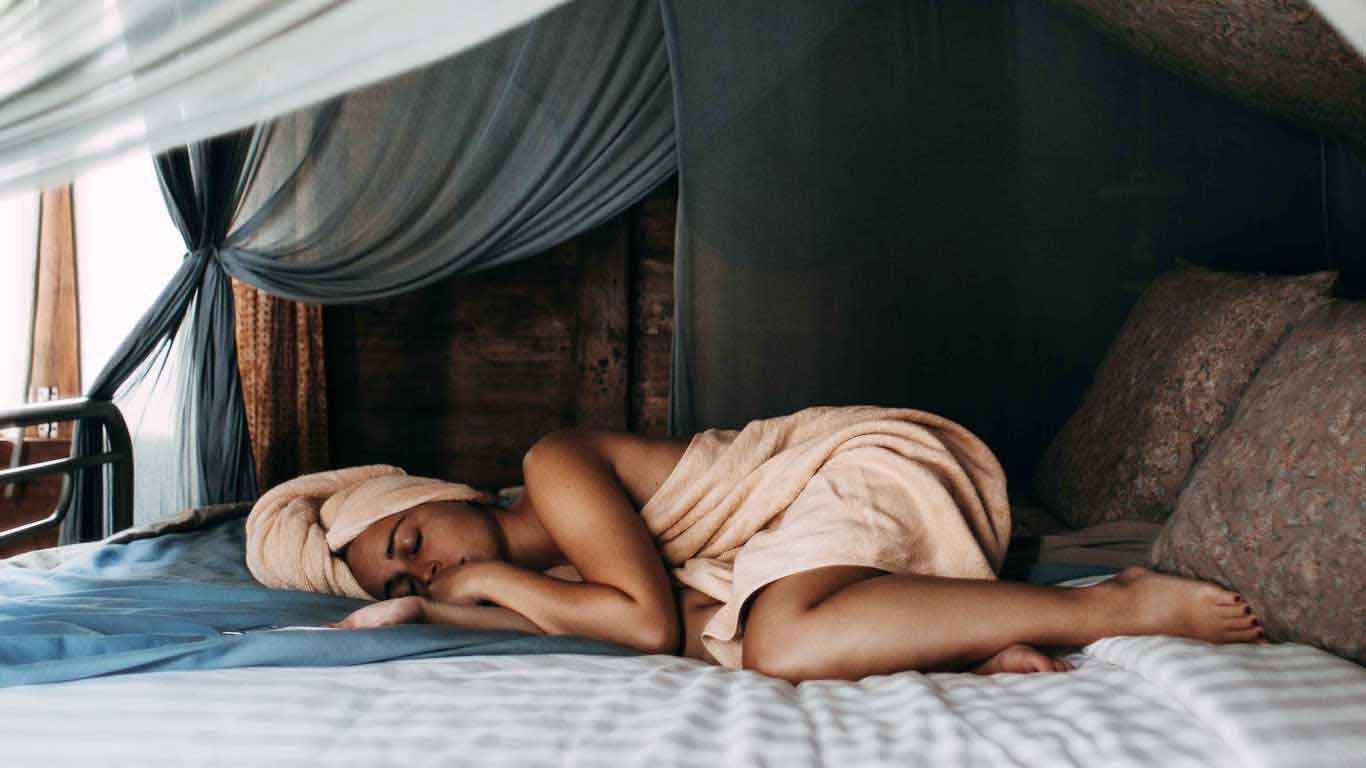 This is something that applies even to natural hair, but you should never sleep with wet or damp hair extensions installed. It can certainly be tempting as your cool hair will feel nice on your comfy pillow. However, this is a recipe for disaster as that's when your hair is most vulnerable to breakage and damage. Instead, blow dry or air dry your hair to ensure it isn't wet. Alternatively, if you're one who prefers a nice shower before bed, consider taking one a few hours earlier than usual.
You can definitely sleep with your extensions, but to be extra careful, it may be worth it to invest in a silk or satin pillowcase and/or bonnet, so there is no friction with your hair and the material while you're tossing and turning during the night.
Brush regularly but gently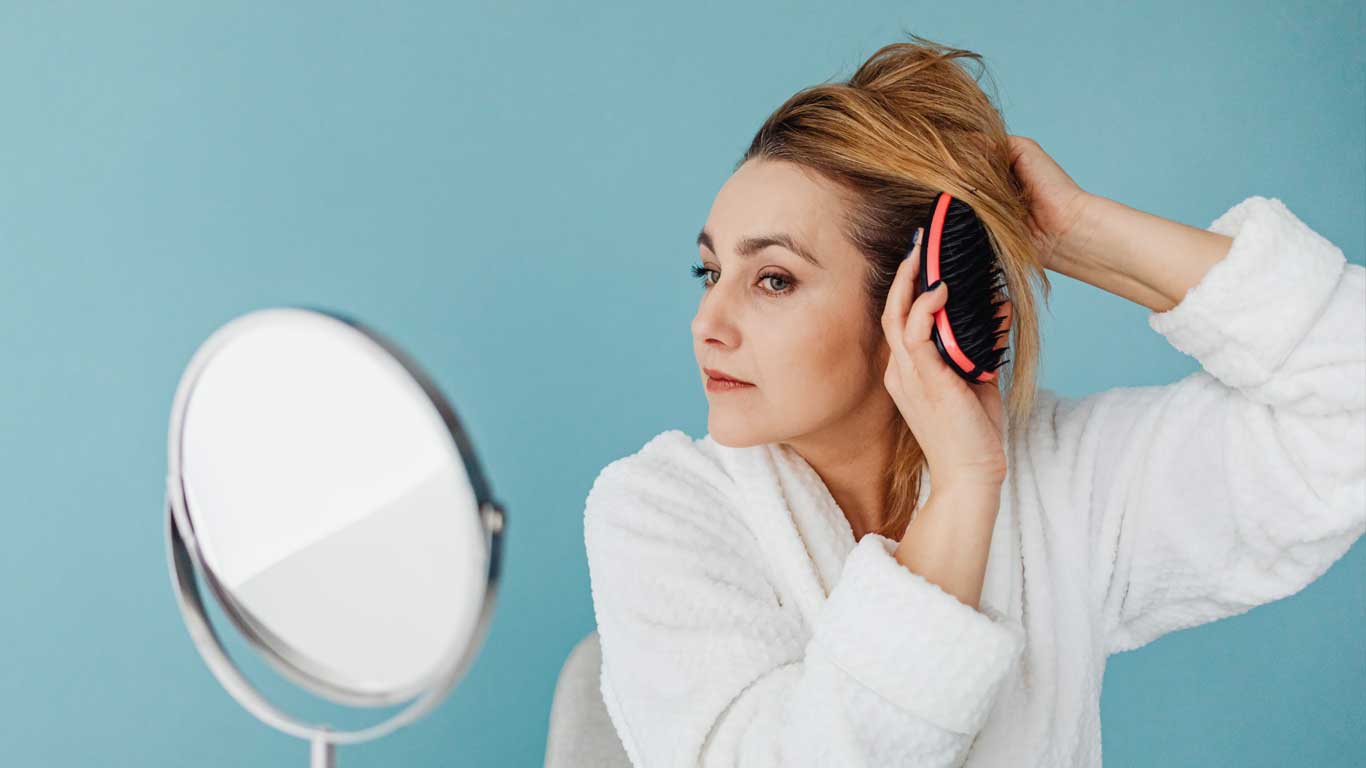 One habit that should be a regular practice in general is to constantly brush your hair. It's best to do some gentle extension brushing at least once a day. When brushing your hair, start combing from the hair ends and work your way up while gently detangling any knots. Avoid combing from the roots downwards as that can cause a ton of breakage. This is to ensure that your hair extensions remain smooth, knot and tangle-free, especially when you're sleeping. Overall, it will also extend the look and lifespan of your hair.
What is equally important is using the right kind of brush. Traditional brushes may damage your hair which is why it's best to go for a soft-bristle brush or a wide-tooth comb. Remember not to brush your hair when it's damp or wet as this can damage the hair and cause breakage.
Reduce heat exposure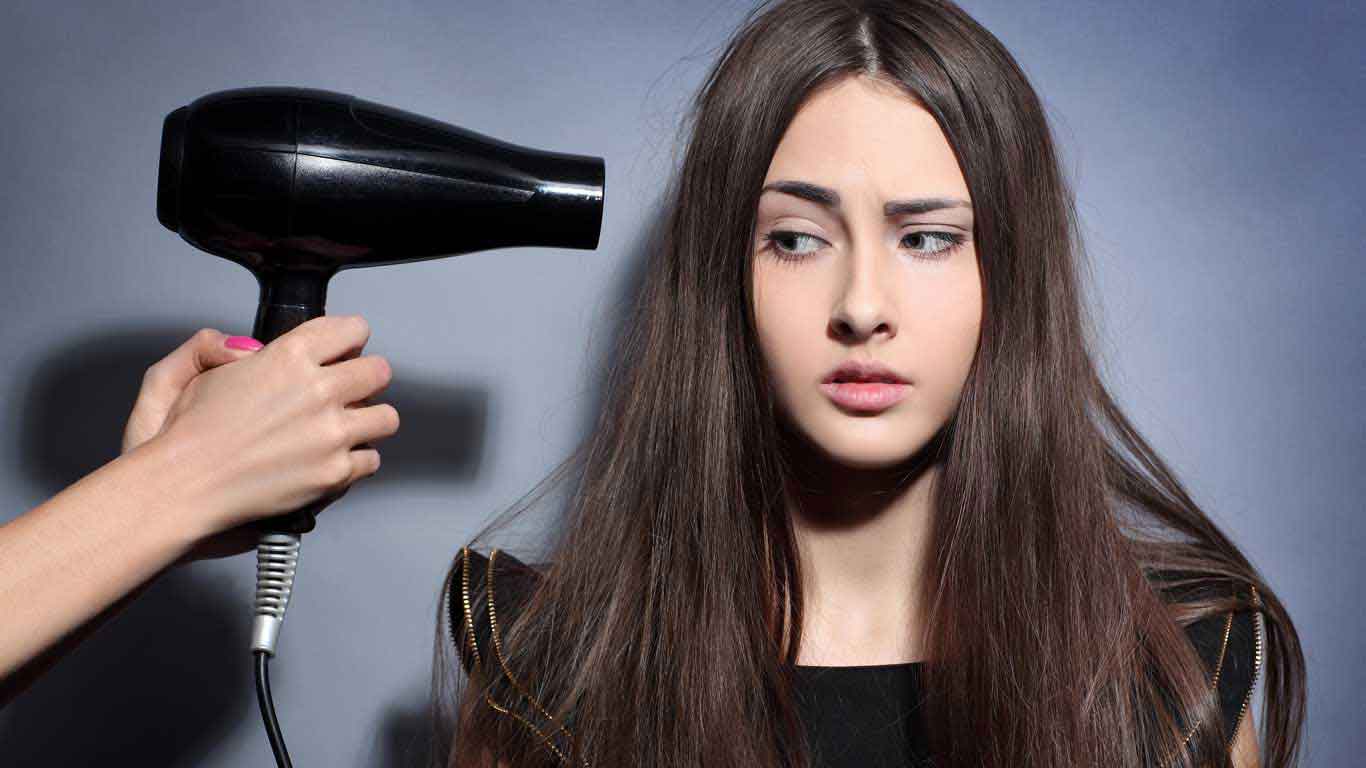 Another way to prolong the life of your hair extensions is to reduce as much heat exposure as possible. Planning on using a flat iron or curling iron on your hair? Or looking to blow dry your hair? Try to avoid overheating your hair as this can make them brittle, cause split ends and discoloring, with the latter especially being the case if you are wearing a darker hair color.
That said, it's hard to avoid using heat so we have a few recommendations to keep in mind:
Use a heat protector spray before applying any heating products on your hair. Just spray it on your hair and let it sit for a few minutes. This will prevent any damage that could arise from too much heat exposure as the heat protectant will act as a barrier.


Lower the temperature as much as possible. While it can feel great to have heat on your hair, you will need to sacrifice this feeling in order to preserve it in the long run. That's not to say don't use heat whatsoever. However, it's worth using a low or medium heat setting or at least slowly making the transition to it.


As aforementioned, damp or wet extensions should be avoided unless you're in the shower or washing your hair extensions. Never use a hot iron or any other heating tool on your hair when it's wet. This will only result in your hair getting fried and damaged.


Take a break from using heating products. If you're using a blow dryer or hair straightener everyday, it will ultimately reduce the lifespan of your extensions. If you usually do it on a daily basis, try to reduce it to alternate days and slowly work your way into making it a less common routine. Your hair extensions will thank you for it.
Additionally, try and avoid using very hot water on your hair during your shower. Just like with regular hair, too much hot water can dehydrate your hair extensions and lead to breakage.
Store them correctly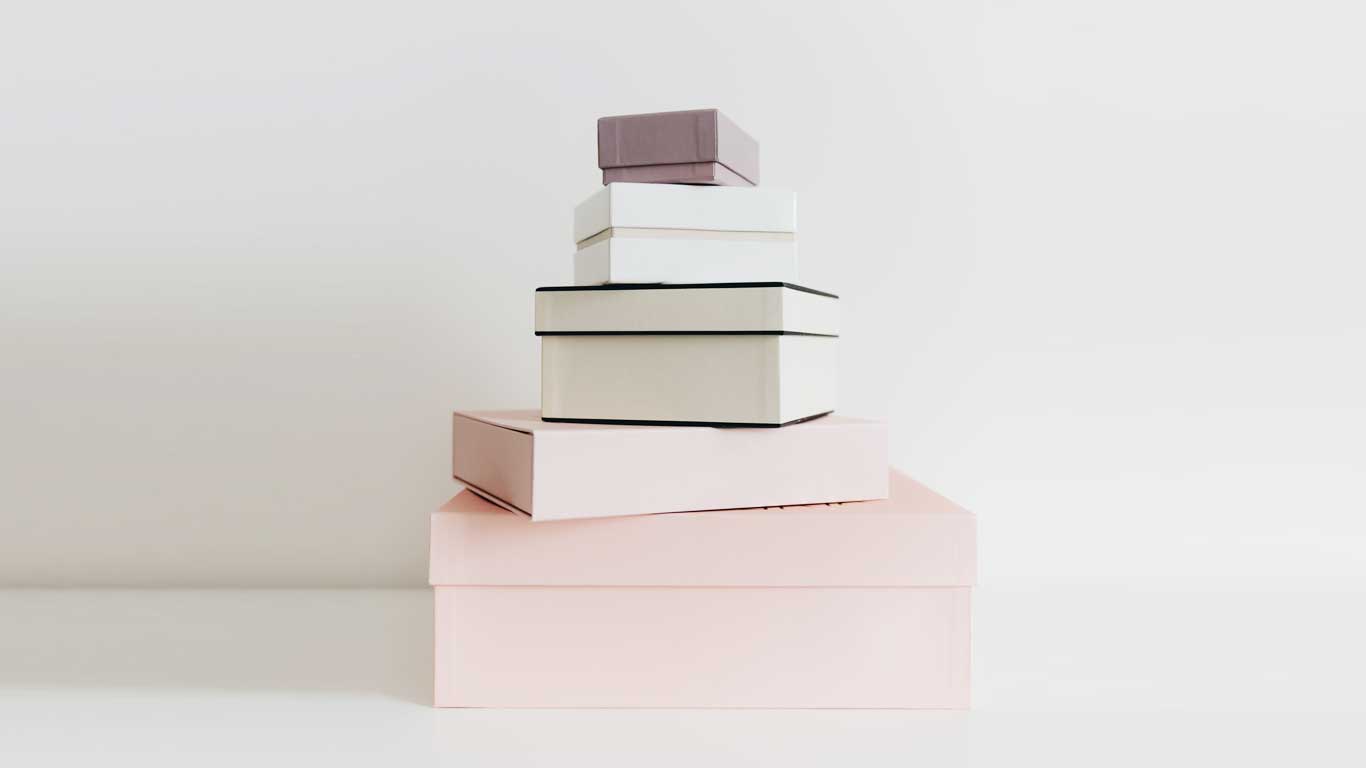 Our last recommendation is to store your extensions properly when you're not wearing them. This might seem like a basic thing, but it goes a long way in preserving the lifespan of your hair extensions. When you've removed your extensions, whether they're tape-in hair extensions or clip-in hair extensions, give them a thorough brush before storing them in a cool and dry place away from sunlight.
You can use the original box that the extensions came in or use any regular box or plastic bag. There is also the option of using hair extension hangers that store your extensions on your wall or closet if you desire. It's also recommended to apply leave-in conditioner on your hair extensions to keep them lasting longer.
------------------------------------
Need further information about hair extensions? Browse through our website at https://superhairpieces.ca/ (CAN) or www.superhairpieces.com (US & International)
Don't forget tag us at @Superhairpieces and #Superhairpieces on your social media channels to get a shoutout!