Posted by Superhairpieces on 2021 Nov 18th
The world of hair extensions is vast and can be daunting for a newcomer. Where do you begin? What are the different types? How often do they need to be maintained? Superhairpieces has created this in-depth guide for first-time hair extension buyers to answer all those questions and provide all the necessary information you need as far as purchasing hair extensions online.
HAIR EXTENSIONS AND THE DIFFERENT TYPES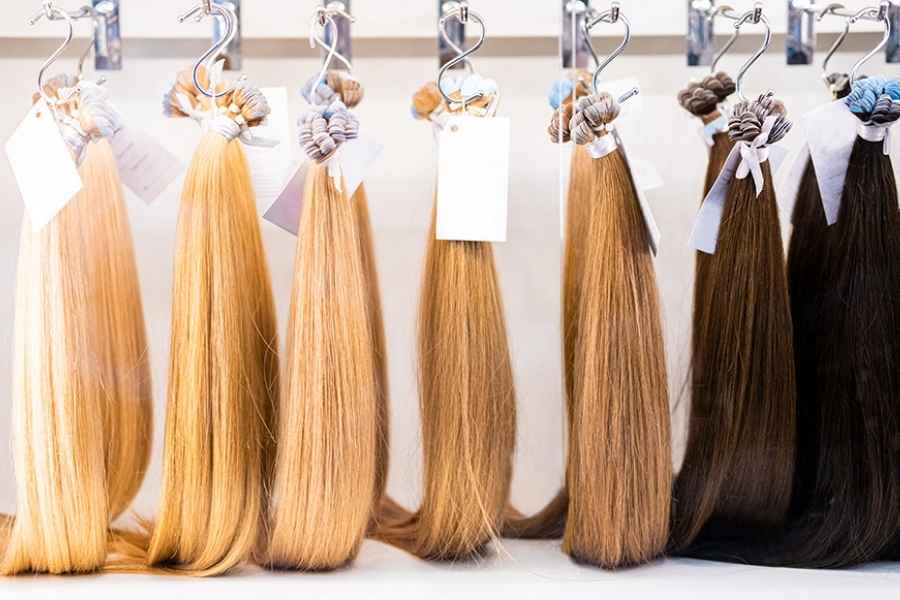 What are hair extensions?
Before we start, let's go ahead with explaining what hair extensions are in the first place.
Hair extensions are hair integrations that are added to one's natural hair to provide more thickness, volume, fullness, density and most of all, length. They come in either synthetic or human hair and have become widely accepted in society today with many female celebrities openly wearing hair extensions for example.
Superhairpieces only uses real human hair with our hair extensions and will only be referring to them in the rest of this guide.
What are the different types of hair extensions?
There are many different hair extension types to choose from with each not only having their own advantages and disadvantages, but their own installation and attachment methods. Some hair extensions are meant to be worn on a daily basis while others can be worn more semi-permanently. In addition, some extensions are meant for those with thin, fine hair while others are for those with coarse, thick hair.
Some of the various types of hair extensions include:
For a more detailed explanation on the types of hair extensions that Superhairpieces offers, you can view the following guide: What are the different types of hair extensions?
Are hair extensions damaging or bad for your hair?
On their own, hair extensions will not damage your natural hair nor are they bad for your natural hair either. That's not to say damage isn't impossible, however.
It all depends on the wearer of the extensions and whether they are not only installing and removing them correctly, but also maintaining and taking care of them. For example, if the hair extensions are installed too tightly or yanked out with force while you are removing them, your hair will naturally be damaged. The key point to remember is that if you are gentle and follow all the right steps, your natural hair will remain unblemished.
How much natural hair do I need to wear hair extensions?
Because the main purpose of hair extensions is to increase the length of one's natural hair, it's a completely fair question to ask how much hair you need in order to wear them.
At Superhairpieces, we recommend having at least 4'' to 5'' inches of hair to allow you to blend the extensions with your natural hair. Hair extensions can certainly work with those who have short hair, but it may look unnatural if your hair is too short.
What length of hair extensions do I choose?
This is ultimately down to the wearer and just how much length they want to add to their natural hair. While you can wear 20'' hair extensions if you have 10'' of natural hair length, it will certainly stand out, look unnatural or bring out unwanted questions if you're not looking to answer any. Superhairpieces recommends going with a hair extension length that is at most 3'' to 4'' inches longer than your natural hair. However, it is ultimately down to the wearer.
What colour should I get for my hair extensions?
For most people, they usually purchase hair extensions in the same colour as their natural hair. However, colours can look very different online than they do in real life. Additionally, sometimes people want to experiment with different colours and spice their hair up.
You can use the following link to help you choose your colour:
14 best hair colors for wigs, hair toppers and extensions in 2022
What hair quality grade should I get with my hair extensions?
This depends on the type of hair extensions you're getting. At Superhairpieces, we offer various hair extensions ranging from 3A quality hair to 6A quality hair which is the highest quality hair we offer. However, not all our hair extensions are available in these qualities.
To learn more about hair quality grades and which one might be best suited for you, you can refer to the following guide:
What are the different quality grades of hair extensions?
ATTACHMENT, MAINTENANCE AND REMOVAL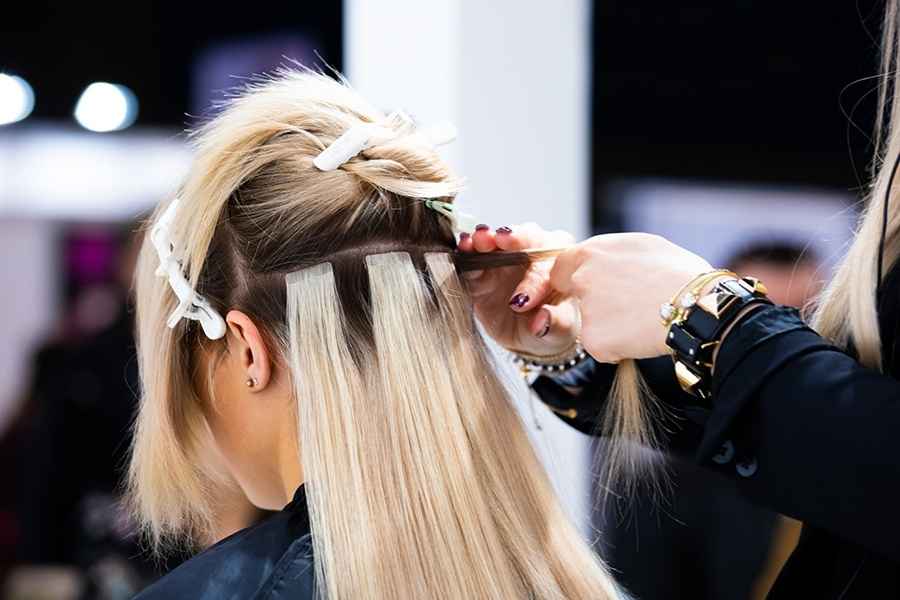 How do I put in or install hair extensions?
As aforementioned, there are many different types of hair extensions with each having their own installation methods. Clip-ins and tape-ins, for example, can simply be clipped or taped onto your hair and can be installed by the wearer themselves. Other hair extensions, however, such as u-tip or i-tip extensions, are more complex and require a professional or salon in order to install them.
To learn more about how each kind of hair extension is installed, you can refer to the video below:
Can I install hair extensions on my own? Which hair extensions can I install by myself?
You can install certain hair extensions on your own without the need of a professional or salon. These include clip-ins and halo hair extensions, both of which take just a few minutes to apply on your hair. Tape-ins can also be installed by the wearer, but this can take some time (from 30 minutes to more than an hour depending on the person) which is why most people prefer to have a professional take care of it.
How long do hair extensions last?
This can vary depending on the type of hair extension you're wearing as well as if they are maintained well with the proper care. The more you wear any hair system, the lower the lifespan. However, the biggest factor is the hair quality grade with 6A hair having the most durability. With that said, even 3A quality hair extensions can last up to a year or more.
Can I shower with hair extensions?
Yes, you can shower with your hair extensions on. But just like with your regular hair, it's important not to overwash them while limiting the amount of hot water they're exposed to will also help prolong their lifespan.
Can I sleep with hair extensions?
Yes, it is perfectly fine to sleep with your hair extensions on. However, there are some precautions and steps to keep in mind while doing so which you can refer to in the following guide.
How to sleep with hair extensions
How do I wash or maintain my hair extensions?
When it comes to washing your hair extensions, you should more or less follow the same routine as your regular hair. However, it's important that you don't overwash them as aforementioned. Every two or three days should suffice. Additionally, you should use shampoos and conditioners that are designed for use with hair extensions.
That aside, it's important that you brush your hair extensions regularly to keep them tangle and knot-free. Some other tips include not sleeping with them while they're wet or damp as well as storing them in a safe place when not in use. It's also important that you reinstall them regularly as they will need to be readjusted as your natural hair grows.
How often should I reinstall my hair extensions?
In general, it's a good practice to reinstall hair extensions after three to four weeks as your existing hair naturally grows. That said, the speed of hair growth is different for everyone so you may find that you can keep your hair extensions on for a longer period. If you're not wearing clip-ins, tape-ins or halo hair extensions, you should go to a salon or professional for reinstalling them.
How do I remove hair extensions?
The removal process varies and depends on which kind of hair extensions you're wearing. With clip-ins and halo hair extensions, you can simply just remove them in a matter of minutes. With tape-ins, the process requires an adhesive remover.
How to remove tape-in hair extensions
If you're wearing other hair extensions, the removal process is much more complex and you should go to a salon or professional to have them remove them for you.
Where do I store hair extensions when I'm not using them?
You can store your hair extensions in a plastic bag or a box when you're not using them. Alternatively, there are hangers meant for hair extensions which can be attached to your wall. Wherever you're storing your extensions, it's important to keep them away from sunlight and store them in a place that is ideally cool and dry to protect the hair and keep it intact.
How do I remove residue or glue from my hair extensions?
With some hair extensions requiring an adhesive to be installed, it's more than likely that your hair or hair extensions will have some leftover residue or glue. An adhesive remover such as the KP Pro Solvent should be enough to get rid of them. For detailed steps as well as alternate methods of removing residue, you can refer to the follow guide:
How to get glue residue out of your hair or hair system
STYLING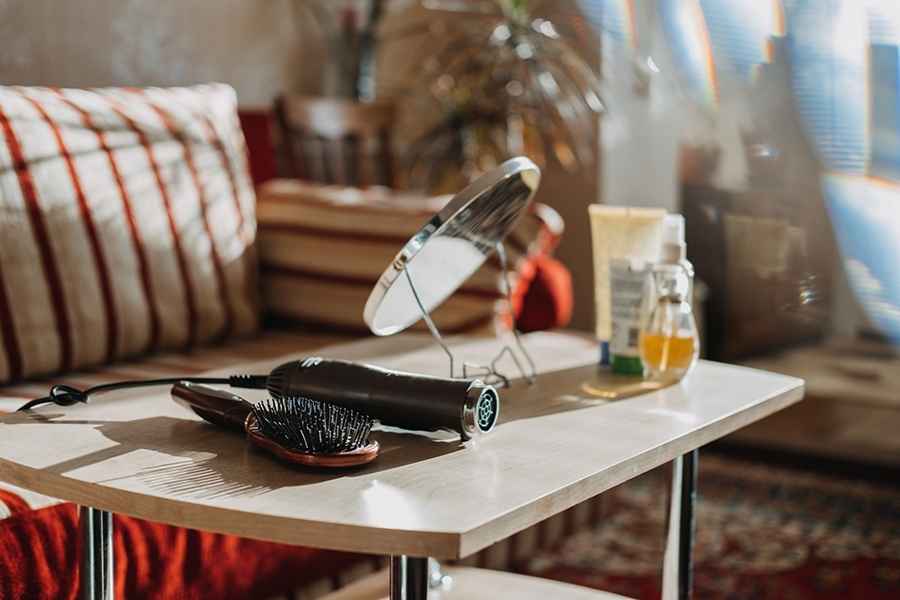 Can I straighten or curl the hair?
Yes, just like with your own natural hair, you can straighten, curl or experiment with different hairstyles once your hair extensions are installed.
How do you curl hair extensions?
You can curl your hair extensions with just a few steps.
Brush the hair extensions and place them on a styrofoam or mannequin's head. You can secure them with pins if desired.
Once your curling wand is set to the right temperature, wrap small portions of the hair extensions around it and hold it for around 10 seconds.
Remove the curling wand and clip the wrapped hair until it cools. You should now have beautiful curls. Repeat for the rest of your hair.
Can you braid hair extensions? How do you braid extensions?
Yes, you can braid your hair extensions if you desire. To achieve braided hair extensions, you can refer to the following method:
Brush your hair to make sure it's knot and tangle-free. Use a spray or oil to get rid of any frizz as well.
Using a comb or brush or even your fingers, part your hair into three even sections and position them down.
Take either the left or right section and place it over and around the middle section. Do the same with the other section (if you did the left first, do the right now).
Keep repeating this until you reach the end of your hair before securing the braid with an elastic band.
This is how to create a three-strand braid for beginners. If you prefer to try out different types of braiding such as a fishtail braid or a French braid, you can certainly do that as well.
Can I dye hair extensions?
It is certainly possible to dye or color your hair extensions. However, it is advised to have a professional to do this for you if you are a first-timer or not very experienced with the entire process.
BUDGET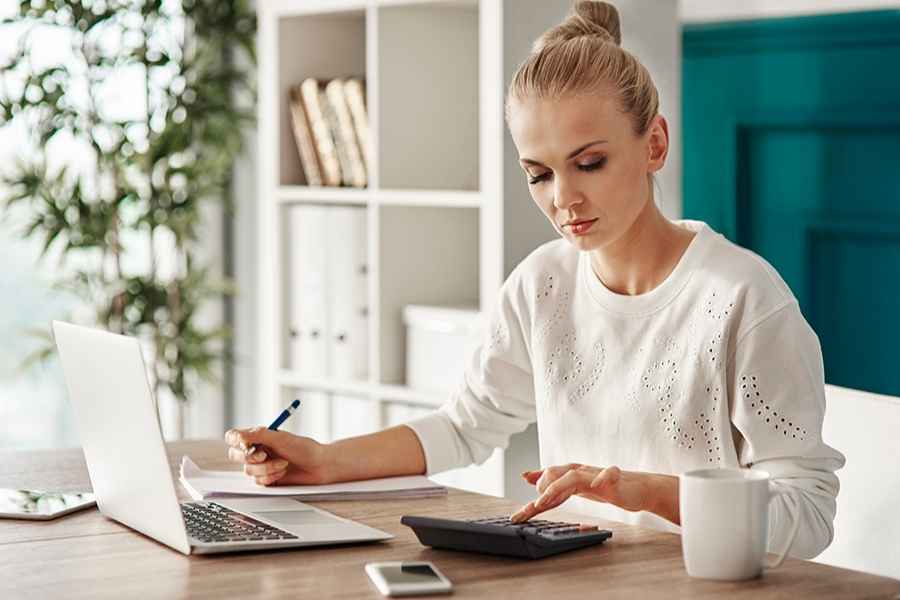 How much are hair extensions?
There are many different kinds of human hair extensions with each having different costs as well as installation methods which can increase the total price. As far as human hair extensions go, one should expect to spend at least $100 or 200 for extensions which can easily be installed by the wearer themselves without the help of a professional.
However, the price can increase depending on the type of hair extension and their installation method with some extensions going in the $300-400 range while installation costs around the same depending on where you're going.
Will I need supplies for hair extensions?
For the most part, you won't need supplies at all when it comes to hair extensions. For the hair extensions that require a salon or professional to install, remove or reinstall, all the supplies will more than likely be provided by them.
With tape-in hair extensions, however, it's worth having supplies such as adhesive remover, shampoo, clips and tape tabs since these extensions can be reinstalled by the wearer multiple times.
How to remove and reapply tape-in hair extensions
----------------------
If you have any further questions regarding hair extensions, please feel free to contact one of our Superhairpieces reps today at 1-866-814-7879 or email us at sales@superhairpieces.com.
Need further information? Browse through our website at https://superhairpieces.ca/ (CAN) or www.superhairpieces.com (US & International)
Don't forget tag us at @Superhairpieces and #Superhairpieces on your social media channels to get a shoutout!