Posted by Hadi Azad on 2022 Jul 25th
Wigs have a stereotypical notion that they're not very breathable and are uncomfortable to wear in warmer climates. On the other hand, it's summertime in Toronto, and despite the ongoing brutal heat waves, you have that desired look in mind to keep up with the fashion trends in our city. A wig can help you achieve that look!
At Superhairpieces, we offer high-quality and natural-looking hairpieces perfect for the summertime! The end goal is to feel comfortable and remain cool while wearing a wig – continue reading to see what we have to offer and learn tips to make your life easier during the scorching summer heat without compromising on fast-fashion trends.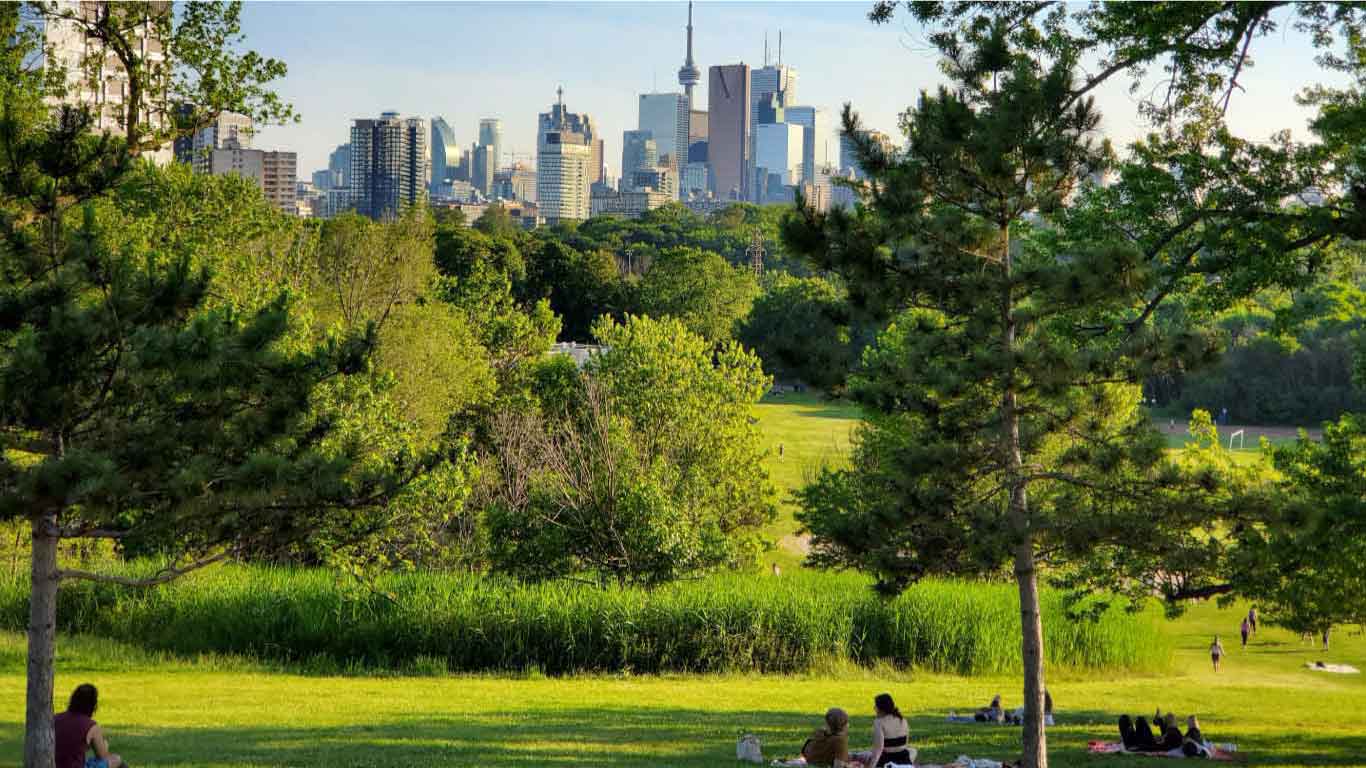 #1 Go for shorter styles
Wigs are mainly known for providing luscious, lengthy locks. However, in the summertime, we suggest you choose a shorter wig or go for short hairstyles like up-dos. This is to ensure that the back of your neck isn't bombarded with hair on a hot summer day, allowing it to breathe. If you still choose to rock long hair, it's best to get a hairpiece with light hair density, so at least it's not as weighted on your scalp as a wig with heavy hair density.
That said, it's a perfect time to put your hair in a bun! It will provide more comfort and you will greatly reduce any profuse sweating during your outings in Toronto! At Superhairpieces, we offer various short hair wigs that come in countless colors and styles ideal for any event:
Adele – Premium Human Hair wig for women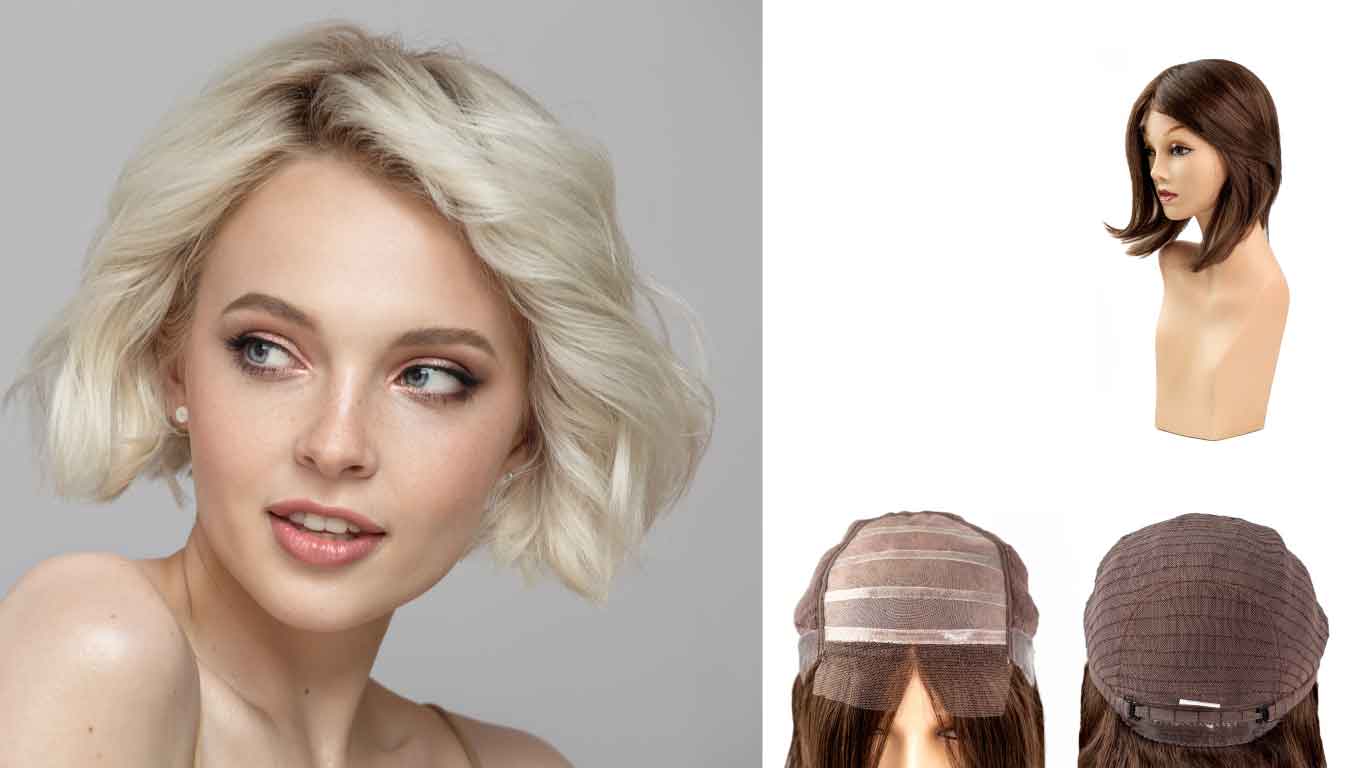 Adele is a petite wig with a hair length of 7" from the crown to the nape. It comes in a monofilament silk top with ¼" silicon strips across the top with silicone tabs on the back and temple – the tabs offer a secure hold to the scalp without using liquid adhesives or tape.
It also carries a ½" French lace front that provides an undetectable hairline. Adele is a modern and edgy wig that you can't go wrong with – it's bob-layered throughout the unit and achieves a blunt and natural look.
Whether you're looking for a light brown wig or a blonde wig – this unit comes with various color selections that could fit your bill.
Nicole – Premium Human Hair Silk Top wig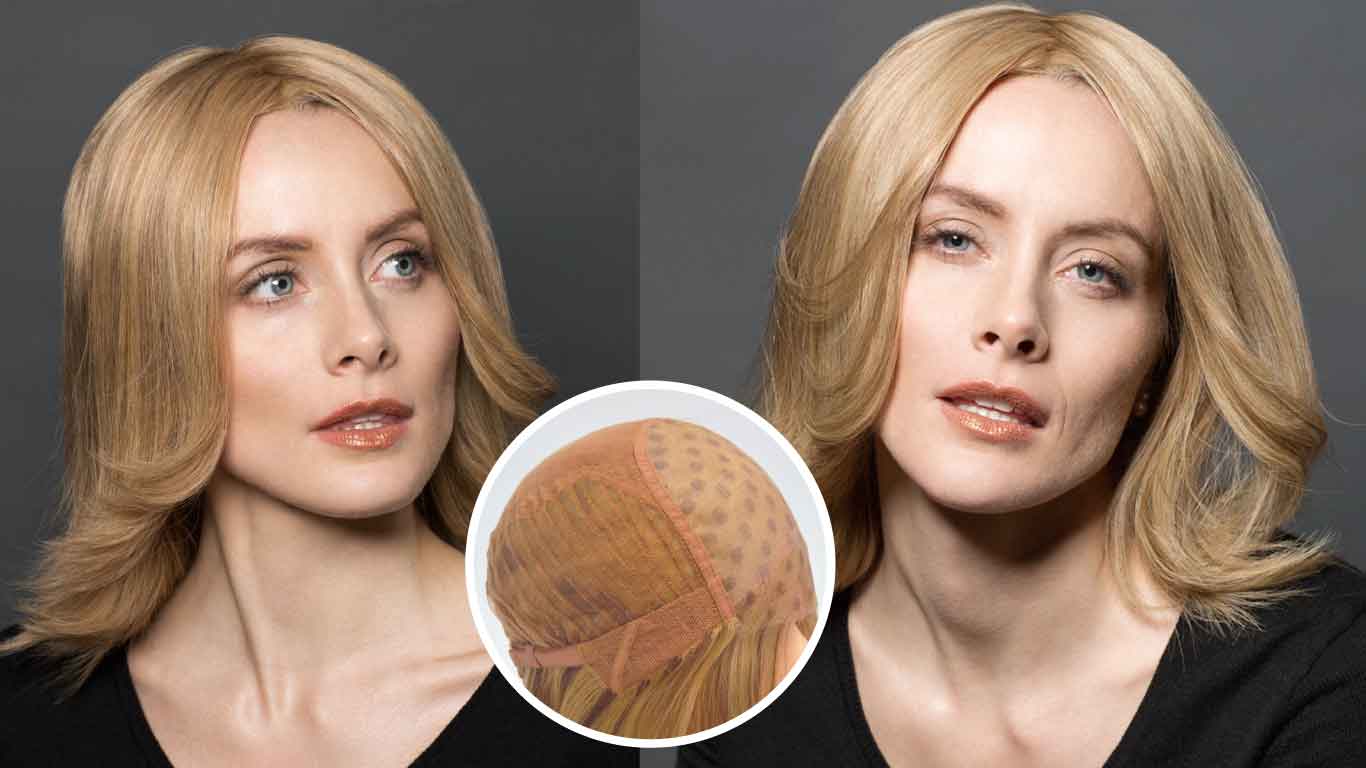 Nicole is natural-looking, all thanks to the mono lace top that gives the illusion of a scalp and the French lace front for an unnoticeable hairline. The hair length is 9" from the crown to the nape. The mono and lace combination is great for natural looks and breathability – perfect for those hot Toronto days.
But wait, there's more! This model comes with a stretch net weft back. What is that? You may be asking. It essentially allows for greater flexibility – the adjustable hooks provide a secure hold to the scalp and are comfortable to wear. The weft-back hair gives a layered look to the hair topper. In addition, soft velvet material lays on the temple and neck to reassure the wearer with comfort.
#2 Choose light-colored wigs
Do you ever feel like your wig is about to burn off your head when wearing darker colors like black? This happens because darker colors absorb more heat from the sun causing your scalp to overheat rapidly.
It's best to transition to a lighter shade when wearing a wig in the summer. This will not only enhance your comfort experience but keep your scalp temperature nice and cool.
You should still want to achieve a natural-looking appearance, so don't go too light, as it can appear unnatural if your real hair color is a darker shade or your skin tone doesn't match it.
You can head on over to our inventory search, choose a wig you adore, and select a light color to your liking. The beauty of it is that if you click on a particular color, the hairpiece will change to that color so you can get a better idea of how it will look on you.
#3 Wash your hairpiece regularly
You best believe oil, dirt, and sweat will build up quickly during the summer months. And so, it's important to try and wash your hairpiece more often – maintaining your hairpiece by washing it more frequently will extend its longevity.
On another note, you should also avoid touching your hair frequently. We get it – running your fingers through your soft hair makes you feel good. It's even fun to play around with, but you need to consider the amount of dirt, debris, and oils you're adding to your wig by doing this.
Washing your wig will help remove the built-up sweat and oil, but you should avoid having to remove it in the first place. You don't want additional buildup from oil and dirt during the summer on your days out.
This also means that you should use hair products free of harmful chemicals to protect your hair and skin. Check out Gen'C Beauty for all your beauty care needs, from cruelty-free shampoos and conditioners to body lotions, sunscreens, and more to prepare you for the summer.
#4 Consider hair toppers
If you have plenty of hair and are concerned about a specific thinning area of the hair, or you just want the additional volume to your hair – consider hair toppers, also known as top pieces. They're great for providing coverage to specified areas on the head to conceal thinning hair. Hair toppers are easy to attach, lightweight and breathable, making them ideal for warmer climates.
Queen 12 French Lace hair topper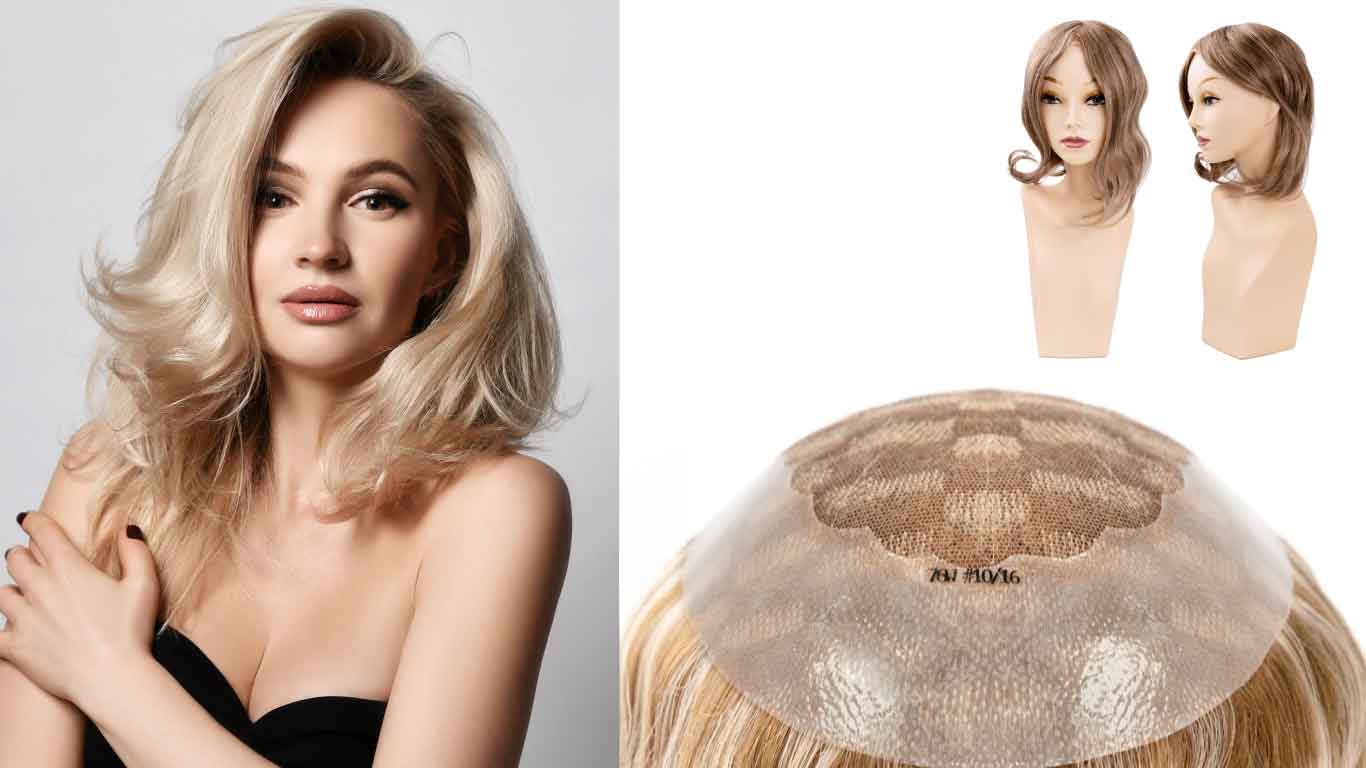 Are you ready to look like a queen? The Queen 12 is a popular model, and with good reason.
It provides plenty of comfort, breathability, and is natural-looking due to the French lace top with poly painting on the back and side. It carries a light to medium hair density and does well in warmer climates.
What's fantastic about hair toppers is that you have plenty of styling options and versatility – the same applies to Queen 12. The size comes in 6"x7" (can be cut smaller depending on your preference) and a hair length of 12".
EZ 5706 Hair topper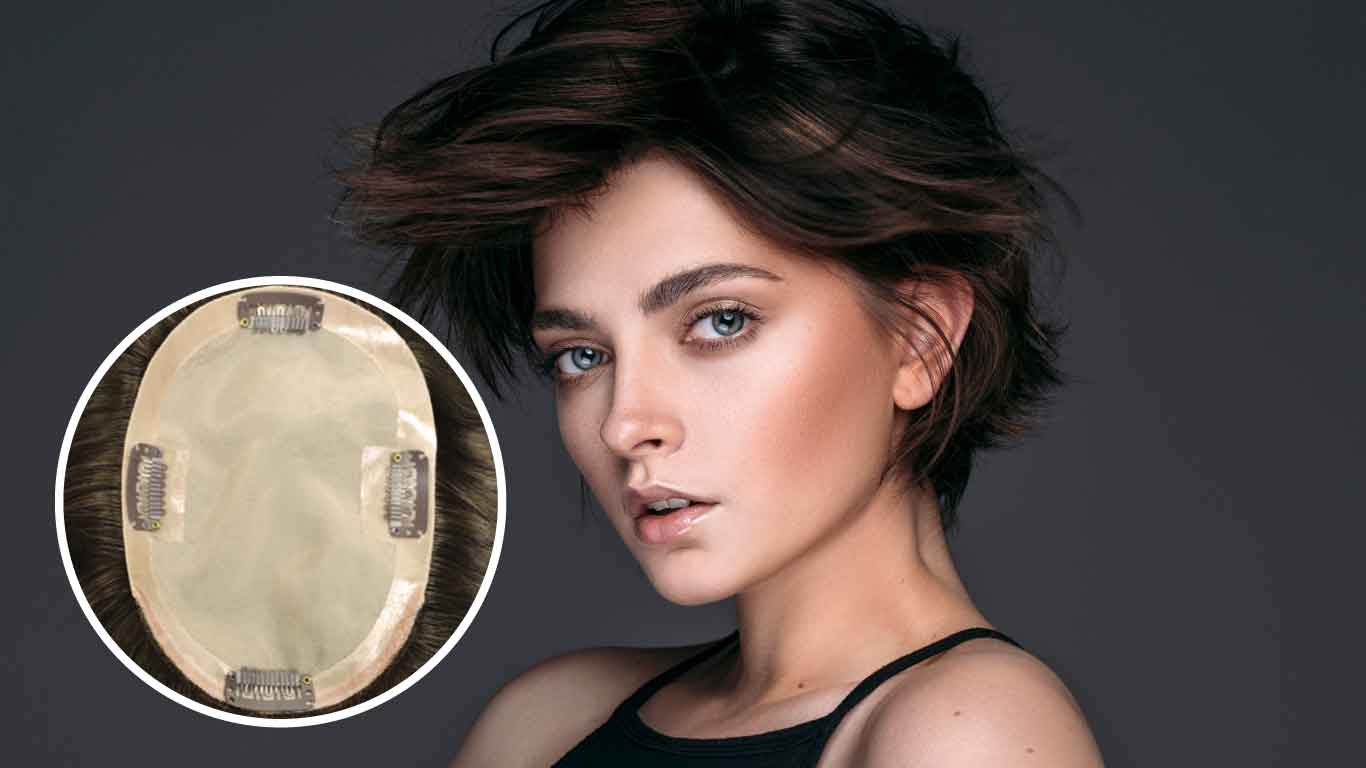 Hair toppers are renowned for their quick fix and easy attachment. The EZ 5706 is a monofilament silk top with poly perimeter and comes with clips for easy attachment. However, if you're physically active daily, you could choose to use liquid adhesives or hairpiece tape for an effective and long-lasting bond.
The EZ 5706 is also natural-looking – the poly at the front hairline comes with a ⅛" double folded lace front for an undetectable hairline. Who knew you could look good and feel comfortable wearing a hairpiece during the summertime?
Conclusion
Don't let the scorching sun ruin your time out with friends and family – you can still enjoy the comfort of wearing a hairpiece in warmer climates by following the list of tips we advised.
At Superhairpieces, we're locked and loaded with wigs and hair toppers for women and are always adding new models to ensure you have a great time during the summer without worrying about discomfort!
--------------------------------------
Interested in learning more about getting started with hairpieces for women? Browse through our website at www.superhairpieces.com (US & International) or superhairpieces.ca (CAN)
Don't forget to tag us at @Superhairpieces and #Superhairpieces on your social media channels to get a shoutout! And make sure to like us on Facebook, follow us on Instagram, and subscribe to our YouTube channel!