Description
base
French Lace top with 2" wide clear Polyurethane skin (8 mils thickness) taping perimeter area. Poly width 1.75" on each side, 3.5" on the back and 2" on front. Lace windows on top to make it breathable. Wide skin perimeter make it easy to cut to any smaller size.
style
Freestyle
size
8"x10", can be cut down to 6"x8", virtually any size since the lace area can be cut through
(We will not cut shorter as the crown will be gone, and we do not cut the front hairline)
hair length
6" finished length overall
density
115% Top and Crown, 100% Rest
base contour
Shallow
hair
High quality soft fine Indian Remy hair. For stock pieces, gray hair is Japanese Kanekalon synthetic fiber or human hair.
front contour
A Shape
wave
28mm Body wavy
durability
Short - Medium
The M158 is a poly skin system with four lace windows on the top. If you were prioritizing breathability with your hairpiece, this toupee will do the trick thanks to those four lace windows. You will also get the other benefits of poly skin as this hairpiece is durable, easy to attach, remove, and maintain! It utilizes high-quality Indian Remy hair known to be soft to the touch. It's great for day-to-day use as the breathability of this product is its main perk, especially for those warmer climates.
Galleries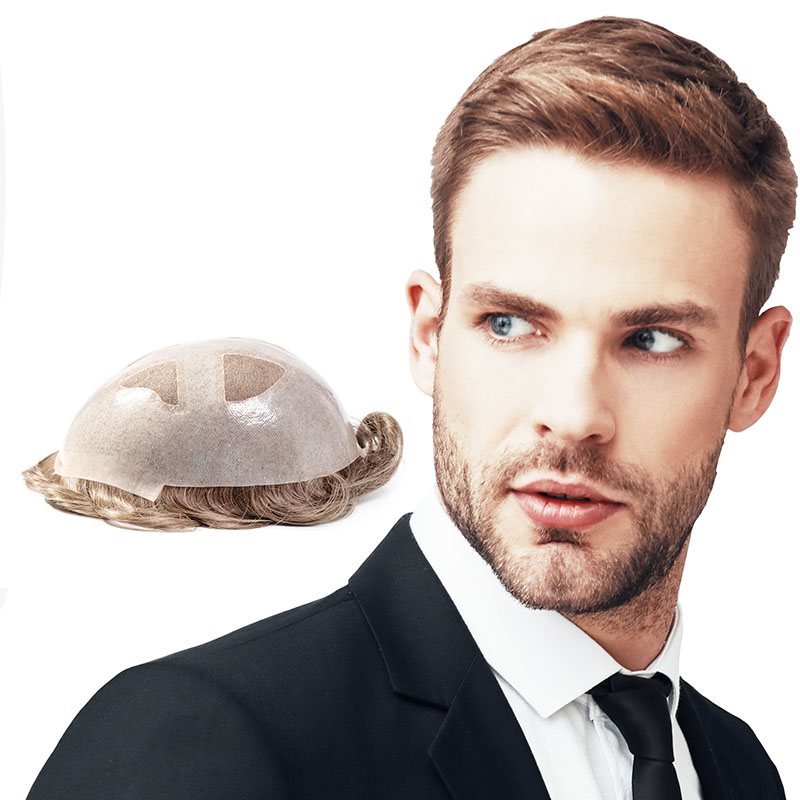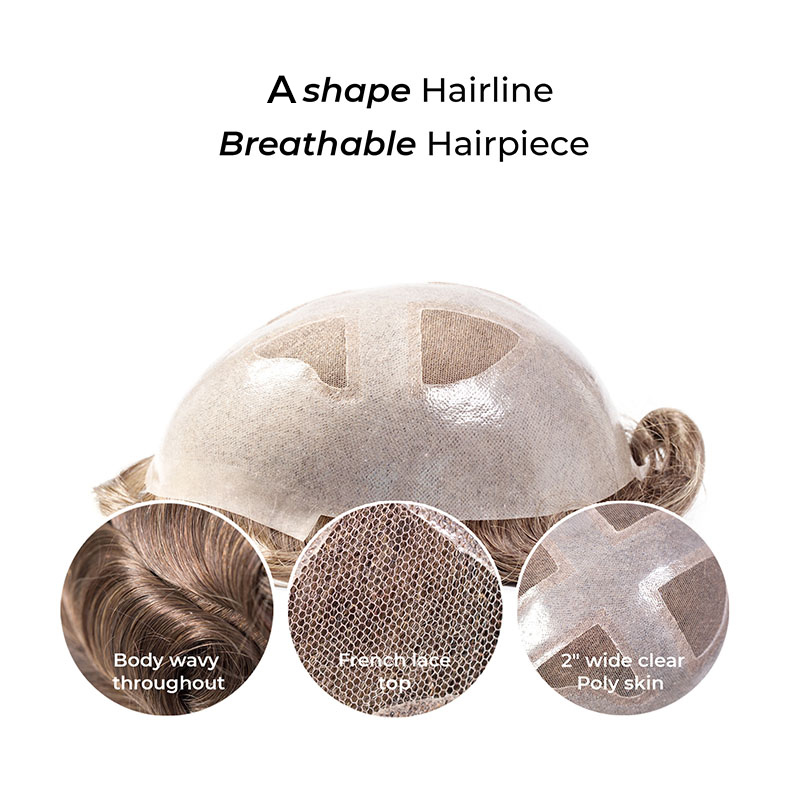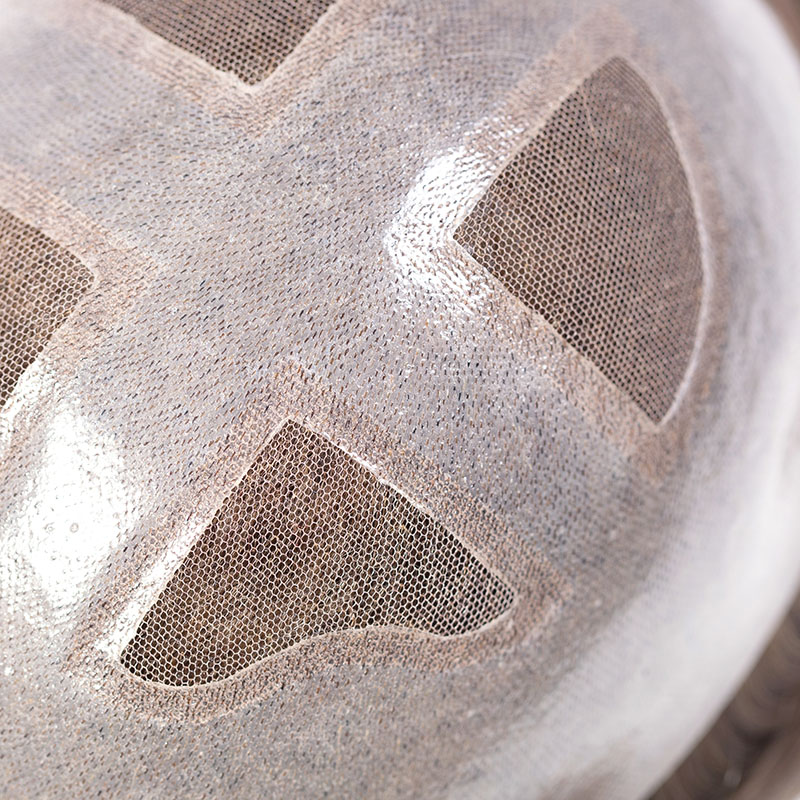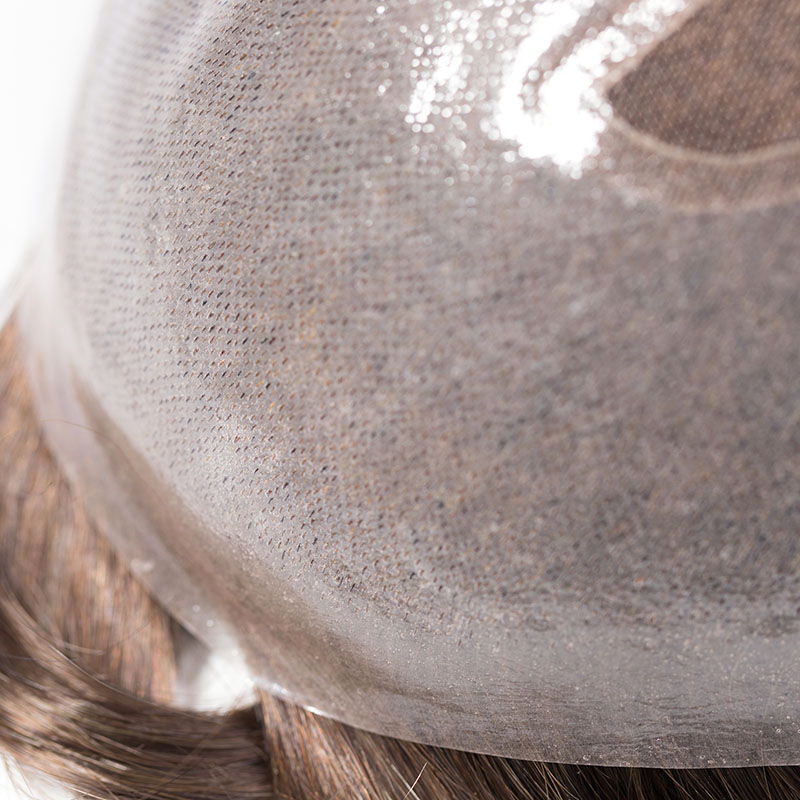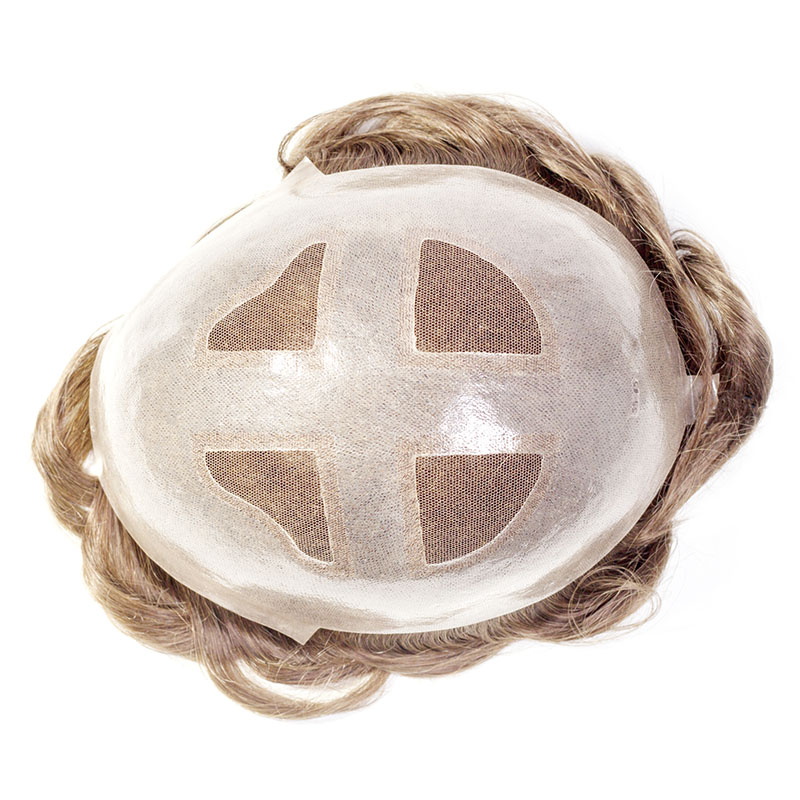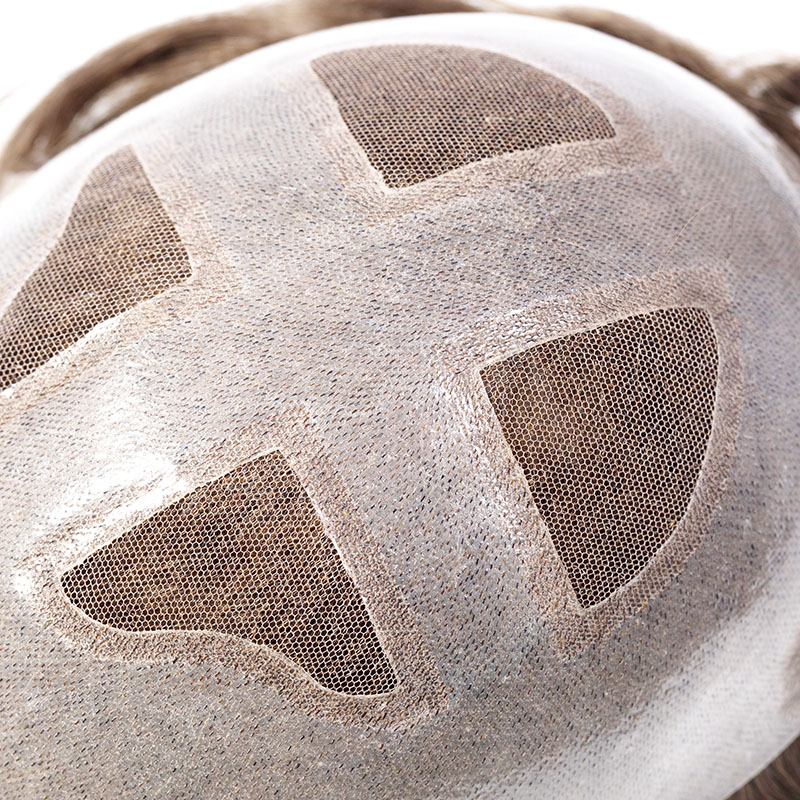 base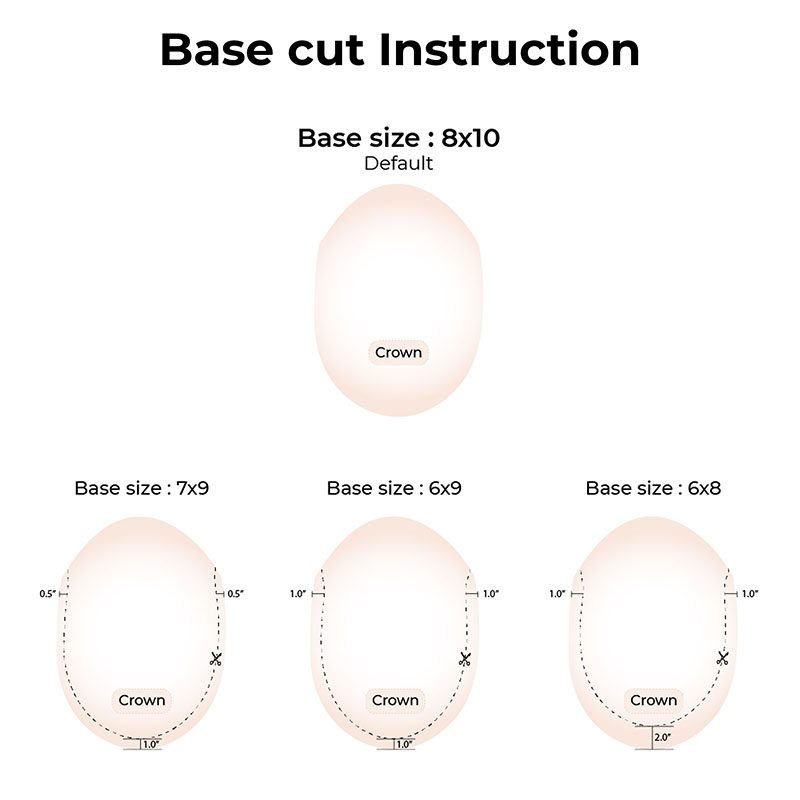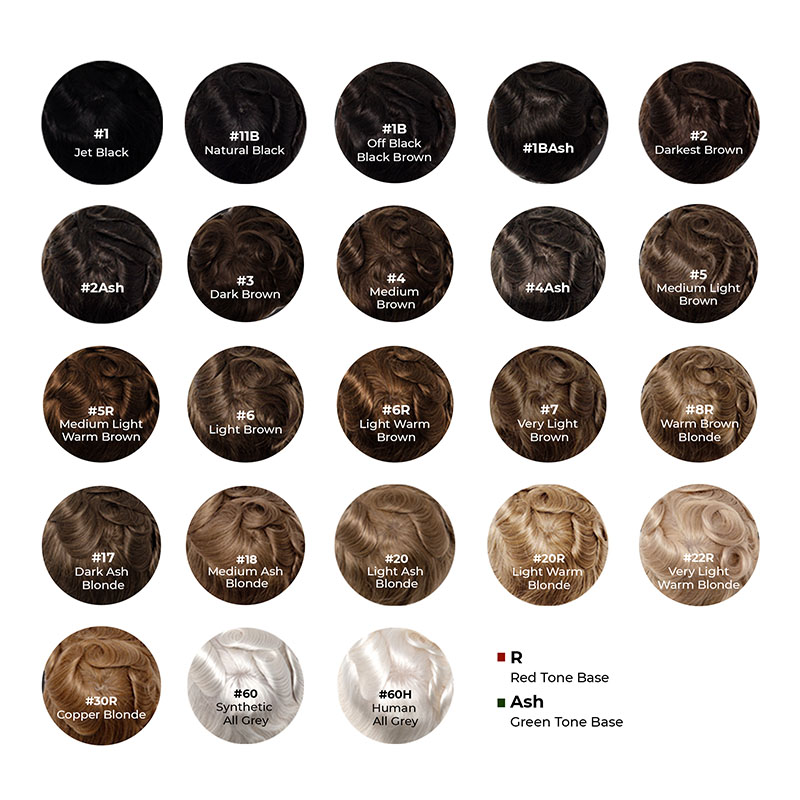 Videos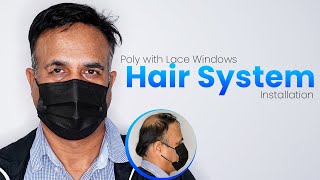 Attaching Poly With Lace Windows Hairpiece | Glue & Tape Installation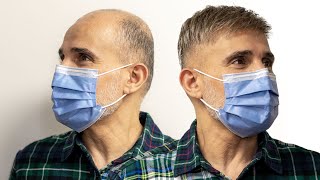 UNBELIEVABLE hair transformation!
Shipping & return policy
Shipping Policy
Shipping costs are calculated based on the chosen shipping method, weight, destination and the number of items in your package.
Please allow 1-2 weeks for any online hair service or styling (base cut and/or haircut), after which your order will be shipped.
ALL orders placed online with Overnight Shipping must be submitted and received before 4:30 p.m. Eastern Time. Any order placed on weekends or holidays will be processed the following business day. Please expect delays during the holiday season.
More details
Return Policy: Stock Hairpieces
You have 15 days from the date of purchase to return your untouched hairpiece for a full refund, minus the shipment fee.
A restocking charge of $15.00 or more per item will be applied if the returned item is not in its original condition and packaging. (If you want to avoid the restocking fee, ensure we get the hairpiece or item just as you received it. We do not accept used and washed hairpieces. Ensure that the net covering and moulds are intact too)
If you have selected a final sale hairpiece, such as base cut, hair styling, bleached knots, perm, or any service that alters the hairpiece permanently, it can no longer be returned or exchanged.
More details
**While we make every effort to ensure the accuracy of each colour and gray percentage of our hair units, it's important to note that the colour representation on electronic devices such as phones, tablets, and monitor screens may vary from the actual colour of the hairpiece. This can happen due to factors such as lighting sources, digital photography, or personal colour perception that affect how the colours appear to individuals. Therefore, we cannot guarantee that the colour you see on your screen portrays the hairpiece's accurate colour.
Warranty
Superhairpieces grants a 30-day warranty on validated hairpieces, covering excessive shedding and/or rapid hair loss. If you have lost more than 15% of your hair during this period, we will be happy to repair your hairpiece or wig free of charge. Please note that once the unit has been sent to the factory, there will be a few months' wait time. During this time, you will need to provide your own unit.
In addition, we cannot guarantee that you will not experience any future hair loss issues after the factory repair.
**Please note that v-looped-base models are not included in this warranty as they are disposable units. These models include the M111, HD111 and M161V.
**This warranty does not include any units that the client has mishandled.
**All sales are final once the hair system has been altered. This includes Cut, Color, Thinned, Trimmed, etc.
Defective Hair Systems (other than hair loss) are considered the following for stock and custom orders.
Incorrect Hair Cut
Incorrect Base Cut
Incorrect Color, Density, Grey Percentage, or Size
These defects are subject to refunds 15 days from the day the unit has been delivered to the address on the invoice.
Hair Loss Warranty/Defective Claim Process
Please refer to the following steps when starting your Claim:
Contact our Customer Service Department and state what the issue with your unit is. Please note: You may be asked to provide evidence through pictures or may be asked to send the unit in for inspection.
Our Customer Service Representative will then create a Service Request and provide you with a Service Request Number for reference.
You then have 10 days to ship the unit back to us from the date of the request for inspection.
Once the inspection is completed, you will be contacted regarding any solutions we may be able to offer you.
Please note: Any / All items received after the 10 days without prior notice will NOT be considered, and the request will be void.
**If you are within the United States or any other country, please ship your hairpiece to our Florida office.
More details
Poly skin hair system that is breathable thanks to the four lace windows on top of the base.
8"x10" size which can be cut down to 6"x8" or virtually any size since lace can be cut through.
Carries a hair density of 100% with 115% on the top and crown areas.
Has a medium durability thanks to the poly skin material which also provide easy installation options.
Comes with Indian Remy hair that is high quality, soft and fine.